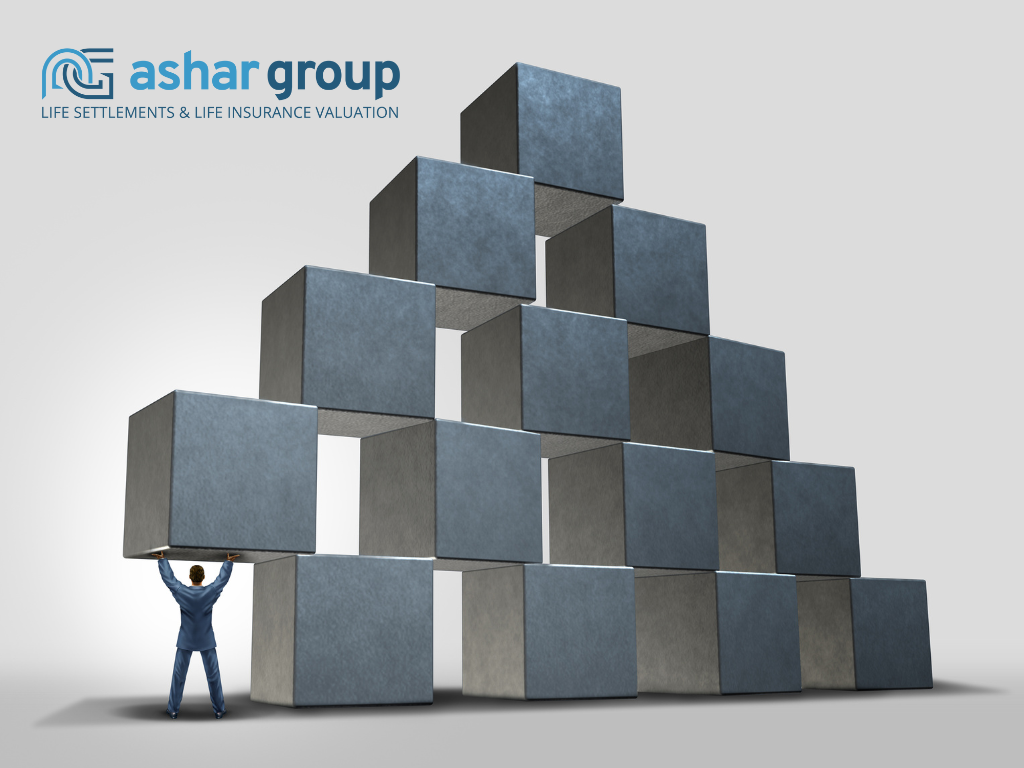 Halloween is behind us and many of you may have walked through a corn maze with your children or grandchildren at a local pumpkin patch. You may have found that maze easy to navigate, but how do you navigate through the confusing maze of life settlement information to help your client monetize their policy for fair market value (FMV) rather than settling for a discounted value?
The path you choose will determine how much value created ends up on the policy owner/sell-side of the negotiation table versus the buy-side. One wrong turn in the maze can take you and your client down a path that enhances investor returns at the expense of providing more value to your client. We will show you how you can help your clients make an informed decision about choosing the right life settlement company at a time when they are being bombarded with life settlement marketing that can often blur the lines between truth and fiction.
An existing life insurance policy, including convertible term insurance, may contain significant value, beyond the cash surrender value (CSV), that can be accessed and monetized through a life settlement. A life settlement is the sale of an existing life insurance policy for an amount greater than the CSV, but less than the death benefit. How much added value your client receives is totally dependent on which life settlement company they choose to represent them. The good news is that there has been life settlement regulation in place for several years that requires licensing that distinguishes between a seller's representative and a buyer's representative. Securing independent representation for your client is the cornerstone of a successful life settlement.
Brokers vs. Providers
There are only two licensed entities that are licensed to handle life settlement negotiations. One represents the seller, the other represents the buyers. Licensed life settlement brokers are fiduciaries to the policy owner. Their sole responsibility is to represent the policy owner in the life settlement transaction and obtain the best offer based on your client's situation and needs.  
On the buy-side, life settlement providers are licensed to represent the best interests of the buyers. Most advisors are unfamiliar with the term provider, which is often conflated with the term buyer. As a result, advisors often unknowingly end up on the wrong side of the negotiation table working with a provider. Consumers are even more vulnerable because of constant consumer direct ads from providers on television and social media. If your client responds to an advertisement and gets involved with a "Direct Buyer", then they are in fact dealing with a provider. Buyers are behind the scenes and prohibited from getting directly involved with the seller. Buyers must be represented by a provider. The only way your client's best interests are protected is through a broker-managed life insurance policy auction forcing providers to compete.
Your client should only use one broker that forces provider competition because all brokers access the same providers. If providers receive information from two or more brokers, control of the case is lost resulting in a more discounted offer to the seller. Providers can't trust information that comes from more than one source. Also, sensitive client information is more secure if properly handled by only one broker. When providers are forced to compete that means your client's case can be looked at by all available institutional buyers.
Two due diligence questions to determine if a life settlement company is on the buy-side or sell-side
Ask your potential life settlement resource these two questions:
"Are you a licensed life settlement broker or a life settlement provider"? Have them produce their license for your state if you're not sure. You can also visit their website to find the answer. Sometimes you must read the fine print. If you discover that they are a licensed life settlement provider, then they are a buyer's representative. Providers will gladly help your client sell their policy directly to the buyer, but they can't serve two masters. They have a fiduciary duty to the buyers, not your client. Many life settlement resources are just lead generation companies and are not licensed to represent either side of the table. Do you really want a lead generation company to have access to your client's sensitive health information?
"Do you conduct a life insurance policy auction forcing providers to compete?" Only a nationally licensed life settlement broker has the licensing and the expertise to conduct a successful life insurance policy auction forcing providers to compete. However, any insurance agent that wants to receive a commission from a life settlement, must first be appointed as a life settlement broker. They may complete one or two life settlement cases per year. They do not have the staff, national licensing, or expertise to run the policy auction. Make sure your resource is a nationally licensed life settlement broker. Fiduciaries do not take commissions but can charge fees for life insurance valuation and other services provided by a life settlement broker.
Bottom line: There are only two licensed entities that sit at the negotiation table. Life Settlement Brokers represent your client's best interests, Life Settlement Providers represent the buyer's best interests. The first step is to verify right up front that the life settlement company you choose to help your client is a seller's representative. Starting out on the right foot will help you have a big impact on the amount of additional value your client receives.
____________________________________________________________________________________
Ashar Group is a nationally licensed life settlement brokerage firm and a qualified appraiser of life insurance for estate and tax planning, charitable donations of life insurance, and other aspects of financial and retirement planning. It's what we do. By remaining deliberately independent and conflict-free, advisors trust Ashar to protect the best interests of the policy owner during a life settlement, thereby mitigating reputational or liability risk for the advisor. 
Use our life settlement probability calculator to determine potential opportunities, or contact us today to learn more about the life settlement solution.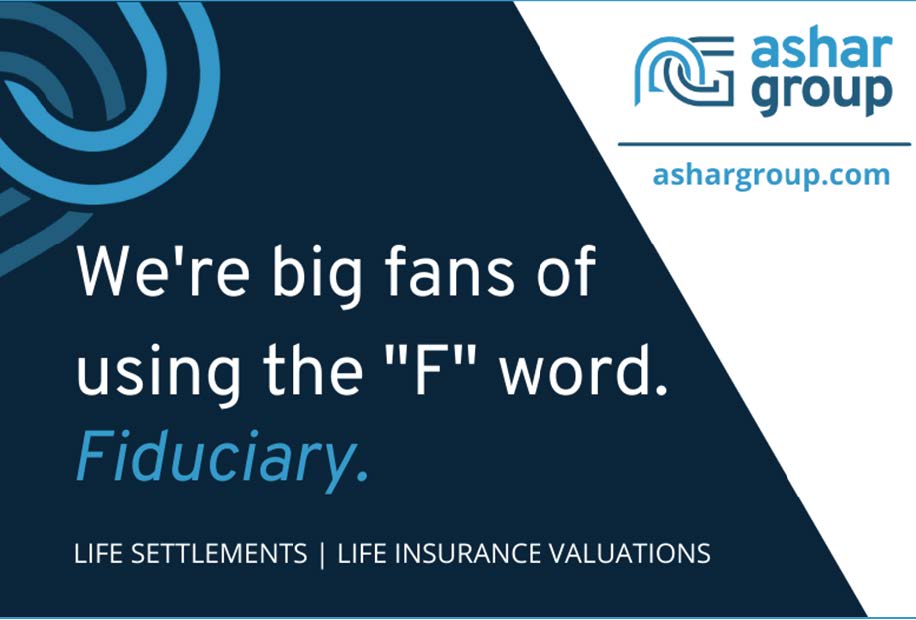 Why is Fiduciary Representation Important?
The only way an advisor can ensure their clients get an accurate valuation of their existing life insurance policy (and the best value if a life settlement option is chosen), is by partnering with a life settlement resource that has a fiduciary duty to protect the best interests of the policy owner/seller.
For even the most knowledgeable fiduciaries and financial professionals, it can be difficult to determine who is representing your client. Here's some information to help complete your due diligence when selecting a life settlement partner.
Brokers vs. Providers
Licensed life settlement brokers are fiduciaries to the policy owner. Their sole responsibility is to represent the policy owner in the life settlement transaction and obtain the best possible offers based on the client's situation and needs.
Providers are licensed to represent the investors. The secondary market for life insurance would not exist without providers who are licensed to purchase policies on behalf of institutional investors around the world. Institutional investors come and go as funds become available, and the licensed provider's responsibility is to get these investors the best deal.
Direct-to-consumer buyers have an obligation to the institutional investors who purchase the existing life insurance policies, and their primary goal is to obtain the highest rate of return for the purchase.
Not All Brokers are Created Equal
Only a broker who does not have an interest in companies purchasing policies can be considered an independent resource acting solely in the best interest of the policy owner.
Any individual who holds a life insurance license in their state can pay a fee and apply to be a life settlement broker in that state. An overwhelming majority of life settlement resources acting as brokers are only licensed in one state. Because national licensing is expensive and time-consuming, these entities sometimes "borrow" licenses from other sources to complete transactions in other states. Some life settlement resources are only lead generation companies – meaning they aren't licensed to facilitate the transaction at all. They simply gather your clients' information and sell it to licensed sources.
A nationally licensed life settlement fiduciary plays a vital role in protecting your client's data, ensuring the best offers from reputable institutional buyers, and keeping track of all compliance and regulatory requirements.
Due Diligence: Selecting the Right Life Settlement Resource
Do they purchase policies for their own funds or for any other life settlement resource?
Do they have an ownership interest in any entity that purchases policies for the secondary or tertiary market?
Do they sell products or provide financial advice that puts them in direct competition with you?
Are they a licensed fiduciary to the policy owner or the buyer?
Do they hold a transparent competitive auction that guarantees the best offers?
Have they ever sold policies to individual investors?
Ashar Group is a nationally licensed life settlement broker that acts as a fiduciary to protect the best interests of policy owners in the life settlement process by creating a competitive auction to deliver the best value to the seller. Ashar Group is an independent seller's representative and does not sell life insurance, management assets, or purchase policies. Find out how we're different or contact us today.
Request a Webinar
Ashar Group has created a virtual knowledge base to provide fiduciaries, financial professionals, and strategic partners the ability to stay current on the life settlement market and educate them on the importance of treating life insurance as an asset.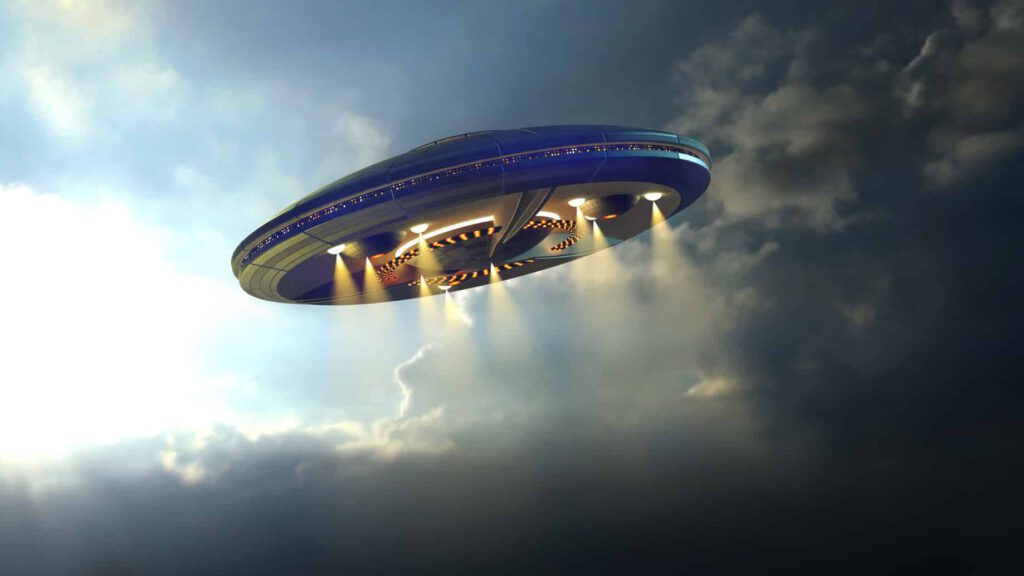 Any X-Files fans out there? I don't know about you, but I still enjoy catching reruns of this classic show about two FBI agents whose job it is to investigate supernatural occurrences, aliens, and UFOs.
If you've seen any episodes yourself, you probably know a decent amount about Unidentified Flying Objects. In the show, they're mysterious, rarely seen, and there's a constant question of whether they have good or evil intent. (more…)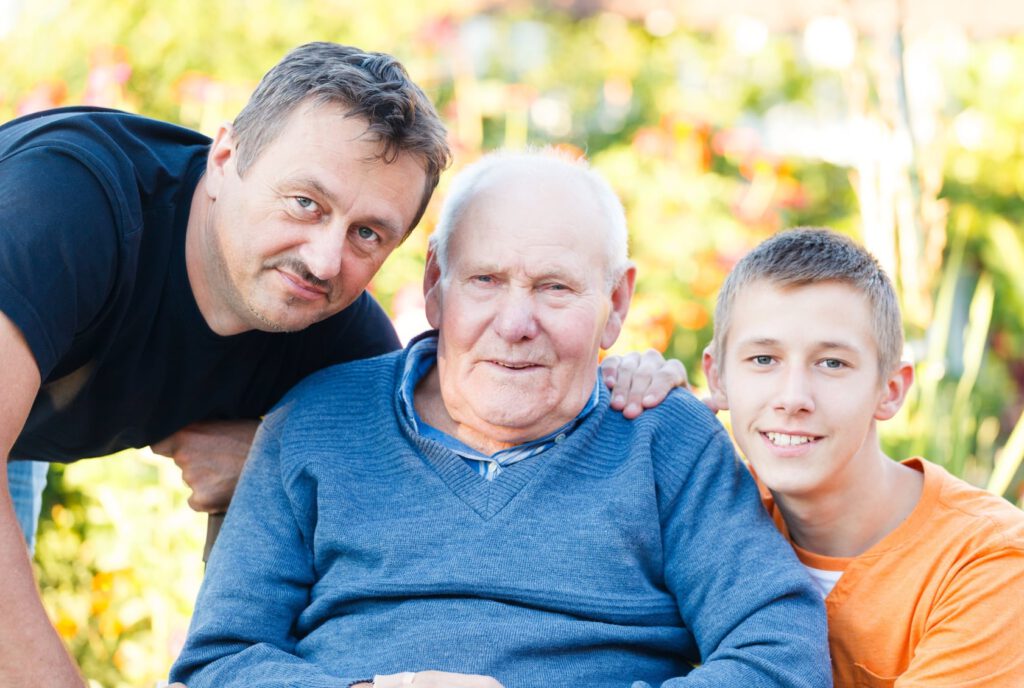 This post is part of our series for advisors to pass to their clients to help them understand life settlements. Aging doesn't have to be scary, and we here at Ashar want to help you provide the resources that policy sellers need to flourish in this chapter of their life.
When it comes to difficult topics for families to discuss, finances and the prospect of death top the list. And when you put them together, as all of us who are aging or caring for aging parents inevitably must, it can lead to some highly uncomfortable — even contentious — conversations. (more…)
This post is the third in our series of continuing education resources for advisors. The life settlement industry is complex and we here at Ashar want to make it easy for you and your client to navigate this complicated field.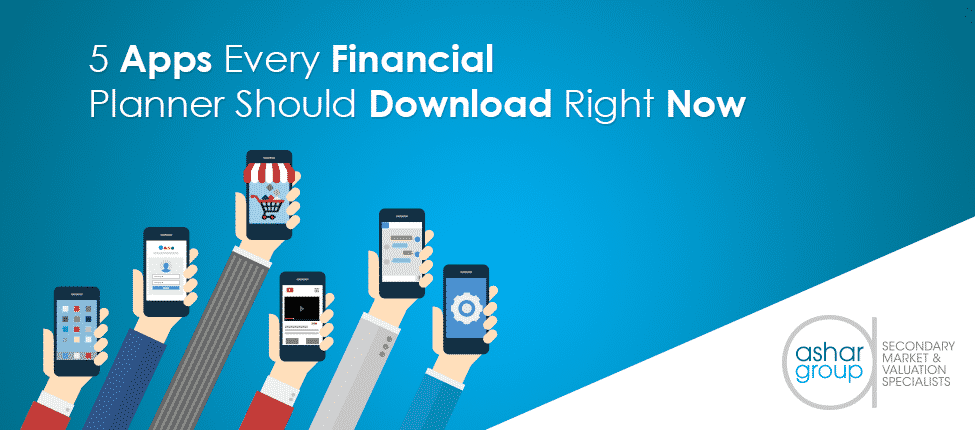 At Ashar Group, we do business with a lot of different financial advisors as we broker life settlement transactions. Over the years, some transactions have stuck out more than others—some for fantastic reasons and others for not-so-good reasons.
I distinctly remember a financial advisor who always seemed to be flying by the seat of his pants. He was always losing paperwork, scrounging for a pen, or running late because he had to stop by the office to retrieve an important file. He turned out to be a good man and a great representative for his client, but nothing can ruin a first impression like being disorganized.
As a financial planner, using the right tech can give you an edge in the complicated secondary life settlement market. Who doesn't want to be smarter, more competent, more cost-efficient, and more intuitive of their client's needs? Here are five apps for financial planners that you should add to your home screen, in no order. (more…)
This post is part of our series for advisors to pass to their clients.  Aging doesn't have to be scary, and we here at Ashar want to help you provide the resources that policy sellers need to flourish in this chapter of their life.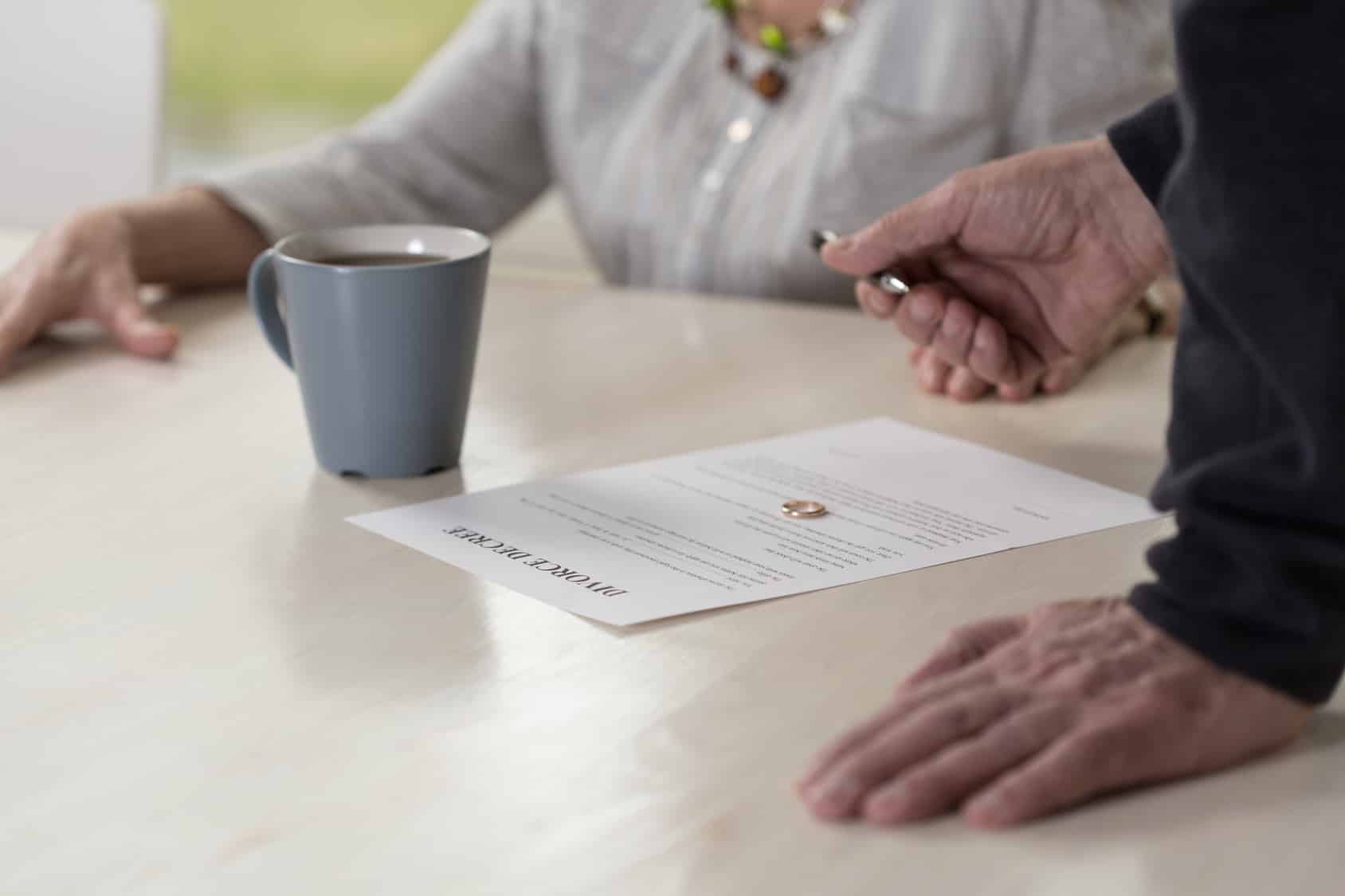 "I retired and realized that I didn't want to spend 20 more years with her."
"We have nothing to talk about now that our kids have left."
"I'm financially stable enough not to have to stay in a bad marriage like my mother did."
Gina and William are in their late 50s. They were high school sweethearts who got married shortly after graduation and now have three adult children. Like most couples, their wedding vows included "for richer and for poorer, in sickness and in health, until death do us part." However, like many couples their age, the pair has decided to terminate their marriage in their twilight years. (more…)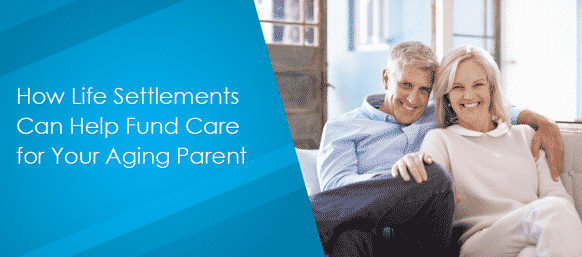 This post is part of our series for advisors to pass to their clients to help them understand life settlements. Aging doesn't have to be scary, and we here at Ashar want to help you provide the resources that policy sellers need to flourish in this chapter of their life.
Medical technology means that people are living longer than ever, but there's no guarantee that those added years will be healthy ones. The 85+ demographic is the largest growing in the United States, and by 2030, 30 percent of the population will be over 65. In fact, every eight seconds, another Baby Boomer turns 65.
As they age, they need support. Even the most independent senior will eventually need help lifting, bending, cleaning, buying groceries, or driving. Your parents were your first caregivers. They fed you, dressed you, and took you places. They paid you your first allowance and taught you about finances along the way. Now it's your turn to join the 43 million Americans who are repaying the favor. (more…)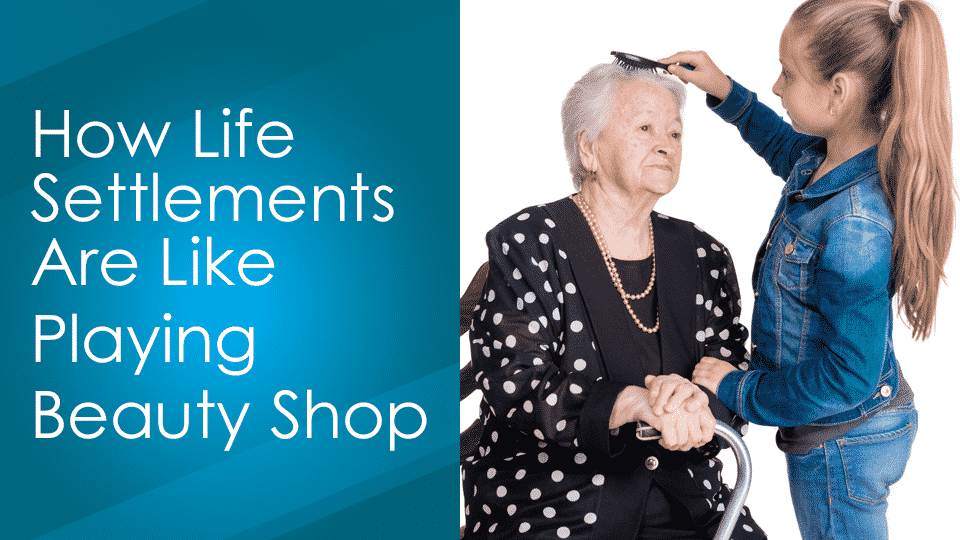 This post is part of our series for advisors to pass to their clients. We at Ashar believe that knowledge is power, and we want to help you provide the resources that policy sellers need to understand the life settlement industry.
My little granddaughter came to visit the other night, and she is just the cutest thing. She's six years old with honey-blonde hair and sparkly brown eyes. She had a great time playing in the yard while I made hamburgers, and after dinner, she wanted to play beauty shop with my wife.
Harmless fun, right? My wife grabbed some old makeup, hairbrushes, and costume jewelry and the two had a ball… right until Ainsley started asking if she could cut Grandma's hair. "I'm really good at it, I promise!" she protested. We had a hard time explaining to her that no, cutting hair is something that only grown-ups can do, and even then, they need licenses. (more…)
It's not unusual to hear about a policyholder who abandons or cashes in their life insurance policy without first checking for its fair market value.. If they had appraised their policy, many would have found out that it could have been worth far more in the Secondary Market than what they received by simply letting the policy lapse or cashing it in with the insurance carrier that issued the policy.
Those familiar with the Secondary Market know that obtaining the best value for a life insurance policy doesn't always come from the issuing company, and having a Secondary Market Valuation, SMV®, not only provides up to date information about what the policy is worth, it also can mitigate liability for trustees and fiduciaries that might have unknowingly surrendered or lapsed policies for minimal value.
The results can be life-changing and provide liquidity for retirement, caregiving, and lifestyle needs.
So what must an advisor and client do to ensure the best possible outcome? First, evaluate all options available to the client, including a life settlement. Next, work with a firm such as Ashar that is licensed to advocate on your client's behalf. Their responsibility is to analyze the client's probability of receiving an offer for their policy in the Life Settlement Secondary Market and guide the client and advisory team efficiently through the process, while minimizing potential pitfalls. A licensed broker, such as Ashar, is aligned with the client's interests and will negotiate with their established institutional funding relationships to secure the best offer possible for your client's policy. The goal is to facilitate a formal negotiation between institutional buyers and obtain multiple offers through this competitive bidding process.
By following these steps, you're helping to ensure that your client is being dutifully represented, while you protect your reputation and limit liability. If you have any questions about the Secondary Market, please call us at 800-384-8080.

The Secondary Market for Life Insurance is a global market with a variety of institutional investors. It is comprised of private equity, pension funds, reinsurers and global banks. In a life-settlement transaction, a policyholder sells an existing policy for an amount higher than the cash surrender value, but less than the death benefit. The new owner pays the premiums and collects the death benefit when the insured passes. This is a win-win for both parties. Similar to a structured settlement or lottery buyout, the consumer receives a lump sum today and the institutional investor, such as the pension plan, can meet their future obligations.
Due to the complexities of the transaction, it is imperative to secure the services of an experienced and knowledgeable licensed broker to facilitate the case design, negotiation and closing process.
If you are considering valuing your policy, talk to a secondary market advisor such as Ashar Group who can guide you through the process. You can also go to https://ashargroup.com/policy-value-questionnaire/ to help you determine if your policy may qualify for a life settlement.
CTA Banner:
Does your insurance policy qualify for a Secondary Market Solution?
Take our policy value quiz and find out. [TAKE THE QUIZ]