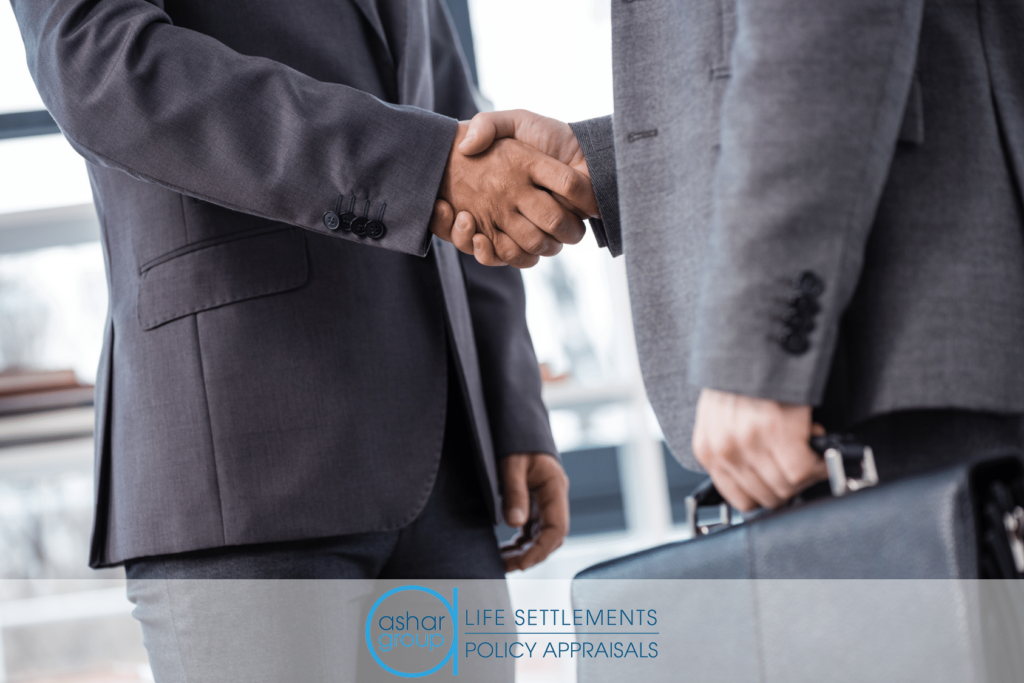 At Ashar, we've got one motto that guides every aspect of our business: Do what is right, and you will be blessed. It's so integral to our way of thinking, in fact, that we named our business after it - that's what 'ashar,' a Biblical term, means.
We've spent our years in the life settlement industry working to build strong, trusting relationships with the people we serve. It comes naturally to us - after all, we started this business as a family.
And we don't just mean that figuratively, although we do like to think of our staff as family. Our leadership team includes co-founders and brothers Jon and Jason Mendelsohn, and their sister, Jamie Mendelsohn.
The Mendelsohns know the power and value of lasting relationships, and they've brought that knowledge into the business. So when we embark on that initial phone call with a financial advisor, trustee, or insurance advisor who's interested in learning more about the life settlement market, we proceed with honesty, respect, and integrity.
We're not interested in the "one and done" approach. We're in it for the long haul.
We think this is especially important in the life settlement industry, which is still largely misunderstood by many - even those who've been in financial services for decades.
Unfortunately, the life settlement industry grew out of tragic circumstances. During the AIDS epidemic of the 1980s, chronically ill patients were faced with skyrocketing medical bills, as well as the likelihood of a dramatically shortened life span. Selling their life insurance policies to pay those healthcare costs made sense, and these transactions were called viatical settlements.
Sadly, some of these people were sorely taken advantage of by unscrupulous investors who paid the policy owners far less than was fair. There was little regulation at the time, so that meant there was also no recourse for those who suffered.
Thankfully, the life settlement industry has matured since then, and it's now a well-regulated, established market.
However, that doesn't mean that there aren't still life settlement brokers and life settlement providers who operate based on their own best interest, rather than that of their clients.
If you ask us, the reason we've become leaders in our field is that we take our responsibility to our clients very seriously.
After all, there's an individual, maybe a family, behind every life settlement we broker. That person could be a business owner who's selling a "key person" insurance policy, and is working hard to keep a company going after that key person leaves.
That person could be an elderly father who can no longer receive the care that he needs at home, and needs to enter a long-term care facility.
Or maybe it's a retiree who's having trouble making ends meet during their second decade of retirement.
Every policyowner we work with has a different story and a different set of circumstances, but they almost universally share one thing in common: they're going through a challenging period in their lives.
With every life settlement we broker, we know that we're being given an opportunity to serve.
Maybe that means helping a family access funds to pay for a home health aide, so mom or dad can age in peace. Maybe it means giving a nonprofit the ability to convert a donated life insurance policy into cash that they need now, not in 10 years. Maybe it means giving a retired couple financial peace of mind.
Whatever the opportunity may be, it's these realities that make what we do meaningful. It's why we hold ourselves to such high ethical standards. It's why we place value on every relationship we develop.
Learn more about the values that guide us here, and if you'd like to start building a relationship with our company today, give us a call.