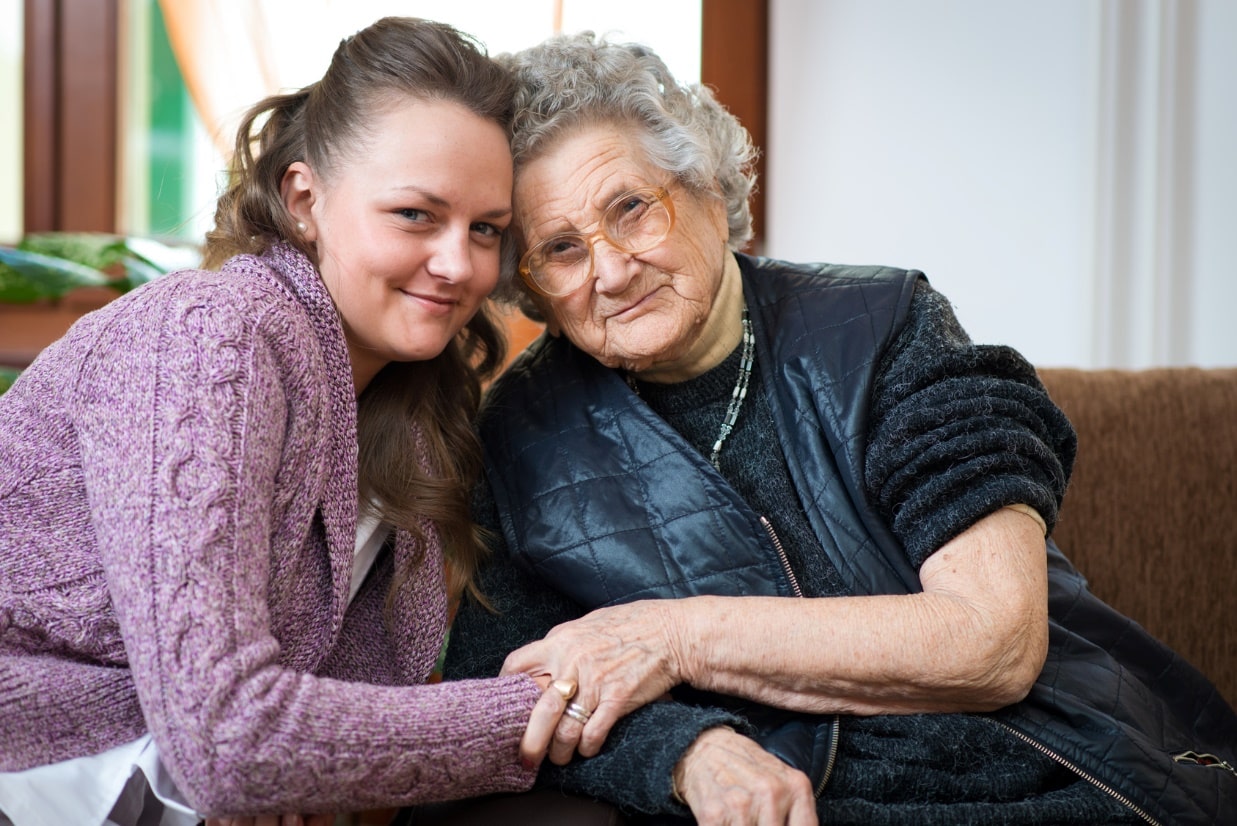 This post is part of our series for advisors to pass to their clients.  Knowing more about your clients' needs will help you to better serve them. Aging doesn't have to be scary, and we here at Ashar want to help you provide the resources that policy sellers need to flourish in this chapter of their life.
Until not too long ago, the only option for seniors who needed more care than their spouses or families could provide was a nursing home. While there are plenty of excellent nursing homes that offer caring, high-quality services to their residents, many seniors would like to stay in their homes or with family for as long as possible.
Nowadays, there are several options for seniors who need help with the tasks of daily life, but don't want to move to a nursing facility. Here are three nursing home alternatives that are popular among both seniors and their caregivers and families.
Shared living arrangements
Remember the show Golden Girls? Well, this is sort of like that, except there might be a paid or family caregiver moving around in the background.
One obstacle that keeps seniors who need in-home or long term care from staying in their homes longer is cost. Part-time in-home healthcare from a nurse or aide gets expensive, and if the need is full-time, the cost can quickly become prohibitive.
So some seniors are sharing in-home care and the costs associated with it. There are several factors that have to be considered for this kind of setup to work, so it won't be possible for everyone, but it's certainly worth looking into. Here's an example of a good potential situation:
Your elderly parent needs some extra help with daily tasks and some minor medical care during the day. He has a friend who lives nearby, and has similar needs. Instead of both people hiring an in-home health aide, they and their families decide to share one. Each day, a family member drives one of the seniors to the other's house for a few hours or a full day, where both can get care at the same time from the health aide.
A major added benefit is that the seniors get to spend time together as friends—and we all know that this is a huge factor in maintaining happiness and independence as one ages.
When the senior is returned home for the day, family members are able to take over as needed. This can help decrease burnout among family caregivers as well, as the caregiver gets a much-needed break.
A logical extension of this situation is for seniors to move in together as roommates, a trend that's currently on the rise.
Cottage or carriage houses
If a senior is still fairly independent, but needs to be closer to family for safety and health reasons, moving in with family is common practice. But there are other options that can give both the senior and the family more privacy and space.
One is called an ECHO cottage, or Elder Cottage Housing Opportunity. These are small, prefab houses that can be set up in a family's backyard or on their property. They come in a wide range of models and prices, and if the senior is already selling his or her home to move in with family, they can be quite affordable.
Low-cost or volunteer services
There are lots of service providers and organizations that can help seniors stay in their homes. Meals on Wheels, which delivers food to people in need and those confined to home, is probably one of the first that comes to mind for most of us.
But there are lots of others, too, that offer a wide variety of services. Transportation, companionship, even technology services to help make it safer for a senior to stay in his or her house—these and other services can often be found by calling your local senior organizations, churches, and community centers.
Nursing home alternatives
If staying at home truly is no longer an option, there are alternatives to the traditional nursing home. One highly praised nursing home alternative is the Green Home Project, which provides the full-time care characteristic of a nursing home in a small, residential home environment. Each home houses just 10-12 residents, with each resident living in a private room with a private bathroom.
Continuing care retirement communities, or aging in place communities, are another option. These communities offer a continuum of care for the life of the resident, incorporating independent homes, assisted living facilities, and full nursing homes into the community.
Aging can be a tricky period of time to navigate, with lots of changes in levels of independence. But there are several things you can do to keep yourself, or your senior parent or family member, at home for as long as possible. Cost is always a consideration, but a life settlement may be able to help you defray that cost by providing you with a lump sum in exchange for an unneeded or expensive life insurance policy. If you'd like to start exploring that option, talk to your financial advisor and ask them to contact Ashar Group today!