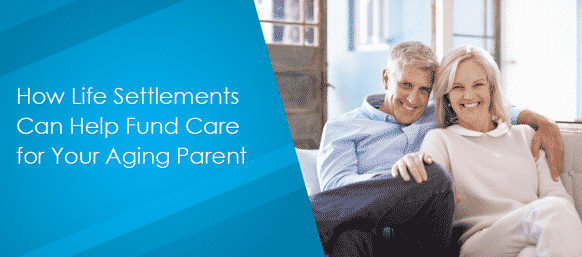 This post is part of our series for advisors to pass to their clients to help them understand life settlements. Aging doesn't have to be scary, and we here at Ashar want to help you provide the resources that policy sellers need to flourish in this chapter of their life.
Medical technology means that people are living longer than ever, but there's no guarantee that those added years will be healthy ones. The 85+ demographic is the largest growing in the United States, and by 2030, 30 percent of the population will be over 65. In fact, every eight seconds, another Baby Boomer turns 65.
As they age, they need support. Even the most independent senior will eventually need help lifting, bending, cleaning, buying groceries, or driving. Your parents were your first caregivers. They fed you, dressed you, and took you places. They paid you your first allowance and taught you about finances along the way. Now it's your turn to join the 43 million Americans who are repaying the favor.
Many don't realize that there's no widespread support program or infrastructure to support the long-term care needs of elder populations. Many seniors are simply running out of money. Medicare doesn't cover long-term care, and Medicaid overwhelmingly covers retirement homes rather than home care (which is preferred by 90 percent of people over 50).
Caring for an aging parent may be one of the biggest honors in life, but it's also extremely difficult. Up to 90 percent of elder care in America is provided by family—many of whom are happy to do so. Still, it can't be denied that caring for a parent can stretch you to financial and spiritual limits.
For many families with parents unable to afford hiring outside care, a family member takes on the responsibility and has to reduce her work hours or leave work altogether—meaning that the younger generation is also saving less for its retirement. This is compounded by the fact that people are having children later in life than before, meaning that often caregivers like you are often squeezed between the needs of young children and aging parents. This problem has been called the "panini effect." In taking the time to provide family care, MetLife said that working Americans lose an estimated $3 trillion in lifetime wages, with average losses of $324,044 for women and $283,716 for men.
#CaringForMomAndDad has been my life for 28 years...Dad, Mom, and a dear aunt. It's been rewarding...exhausting...the right thing to do.

— Don Duvall (@Duvall1222) May 14, 2015
In some cases, these personal sacrifices can lead to resentment and bitterness towards the very people you love and have promised to help.
Several weeks ago, Ashar worked with a family with adult children in their mid-50s who were paying the $10,000 monthly caregiving costs for their mother. It led to a lot of dysfunction in the family, and the kids' mother felt like she was to blame.
Luckily, there is a solution for caregivers to fund the proper care your parents so badly want and need: you can liquidize their life insurance policy and use the settlement to immediately pay for proper care. The elderly mother sold her $500,000 policy for a payment of $200,000 that relieved the financial strain from her children. Her son visited our office and told the Ashar Team that we had helped the family's relationship, and that it was the first time in ten years that their mother hadn't felt like a burden to the siblings. He called it "The gift of Dignity".
Financial problems can mean difficult conversations with your mom or dad, but having a solution might make it easier to bring up. Seek your parent's opinion and listen to his or her answer. Remember, this is a discussion, and you're in it together. We here at Ashar are here to support you. Take our quiz to see if your parent's policy might qualify for a life settlement solution, then talk to their trusted financial advisor.