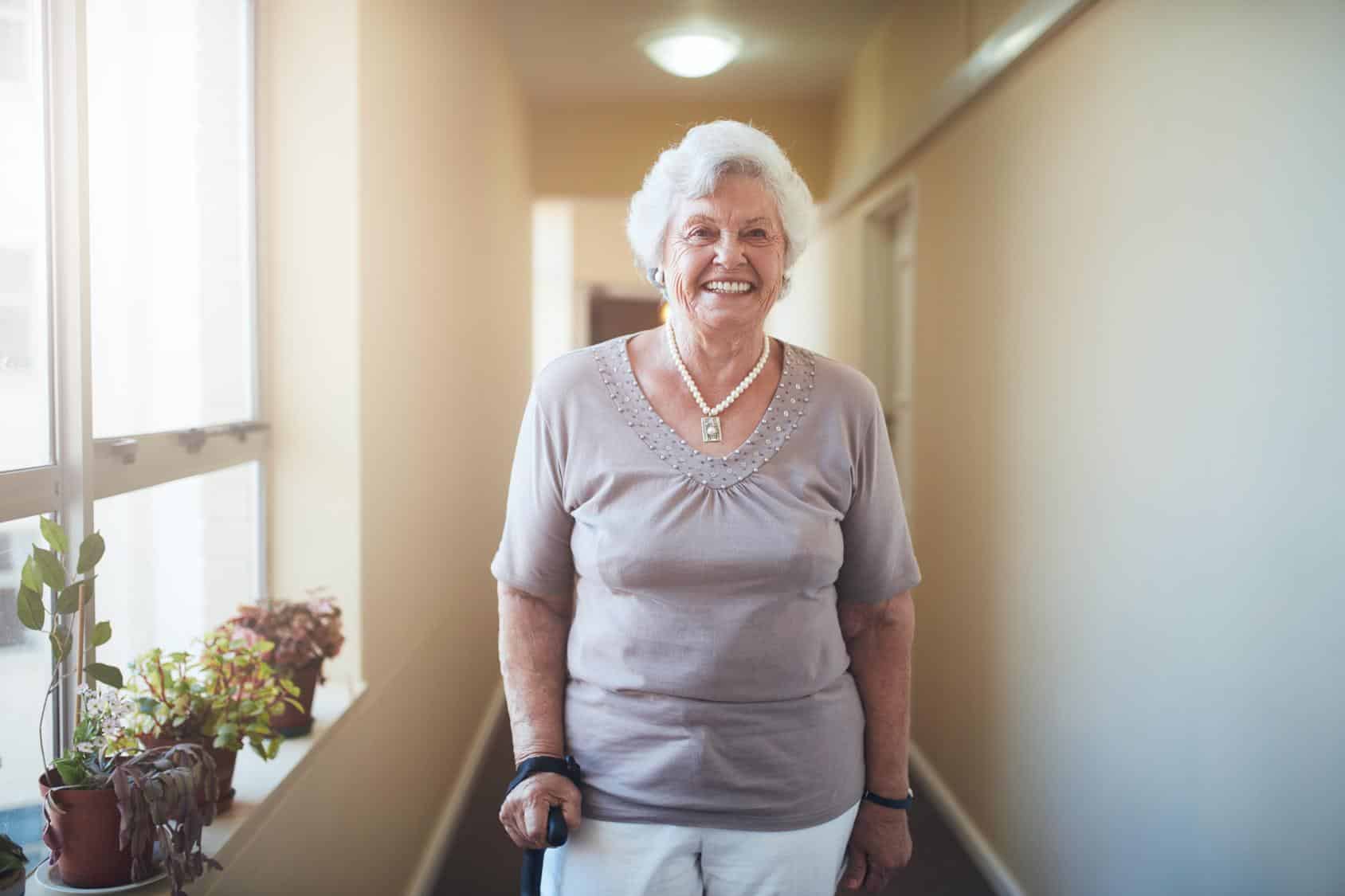 No one likes to think about moving his or her mom or dad into an assisted living facility, but sometimes, if living at home has become unsafe, it's the only option.
Deciding to move your parent into a facility can be one of the most difficult decisions you'll ever make - but of course, it's harder for the person who actually has to make the move.
Your mom or dad may have only just accepted the fact that they need some help getting through the day. And if you find a facility quickly, they may still not have fully acclimated to the idea that they'll be living somewhere new.
If you're dealing with helping your mom or dad make this transition, there are certain things you can do to help them feel more at home, right from the start.
Before you help them make the move, visit the facility often.
Nothing eases anxiety like familiarity. Remember how you felt as a kid, when you had to start a new school? Not knowing anyone, or where anything is, or what the place will feel like - these factors all foster negative emotions, like stress and sadness.
To avoid this, bring your loved one to the facility several times before the move date. Introduce them to staff, spend some time chatting with other residents, and join in some of the activities. This will help your loved one feel more comfortable when they do make the move, and give them some things they can look forward to.
Set up their room or apartment with items from home, photographs, favorite music, and other personal touches.
There's nothing less welcoming than a bare, impersonal space. Make sure your loved one feels at least somewhat at home by going in, either with or without them depending on their preference, and setting up their room for them.
Bring photo albums, pictures and art for the walls, bedding from home, favorite food or snacks, and other knickknacks or items that will help make their new living space warm and inviting. This will help greatly in easing the transition into assisted living.
Talk with staff about your loved one's history and habits.
The more the staff at the facility knows about your loved one, the better able they'll be to keep them healthy and happy. Depending on the level of care available at the facility, the staff may already have your loved one's medical records, but it always helps to talk to them about any issues you've noticed or changes in medication or treatments.
But it's not all about medical history. Tell the staff what kind of things your loved one enjoys - was he a musician at one point? Does she enjoy painting? Was cooking a favorite pastime? These will give staff members ideas on ways to help your loved one engage with the community, and either pick up old hobbies or cultivate new ones.
Stock the kitchen, if applicable, and label cabinets if necessary.
If your loved one is in a new apartment, you'll want to leave them with a full pantry. If you can, make a few meals that freeze well and bring them over, so your loved one won't have to worry about cooking for their first several days.
You can bring food from your loved one's home, but you'll likely have to make a grocery run too, so make sure you factor in enough time to do that on move-in day.
Another thing that will help is to label cabinets with sticky notes, so your loved one can easily find things in their new home. Plates, glasses, silverware, cooking utensils - doing this will both help their memory and reduce frustration as they learn their new living space.
When you're helping your loved one move into a new facility, it's the little things that can really make a difference. And if the cost of assisted living or long-term care is becoming burdensome, you do have options. One of these is to sell an unneeded life insurance policy in a life settlement. To learn more, talk to your financial advisor.