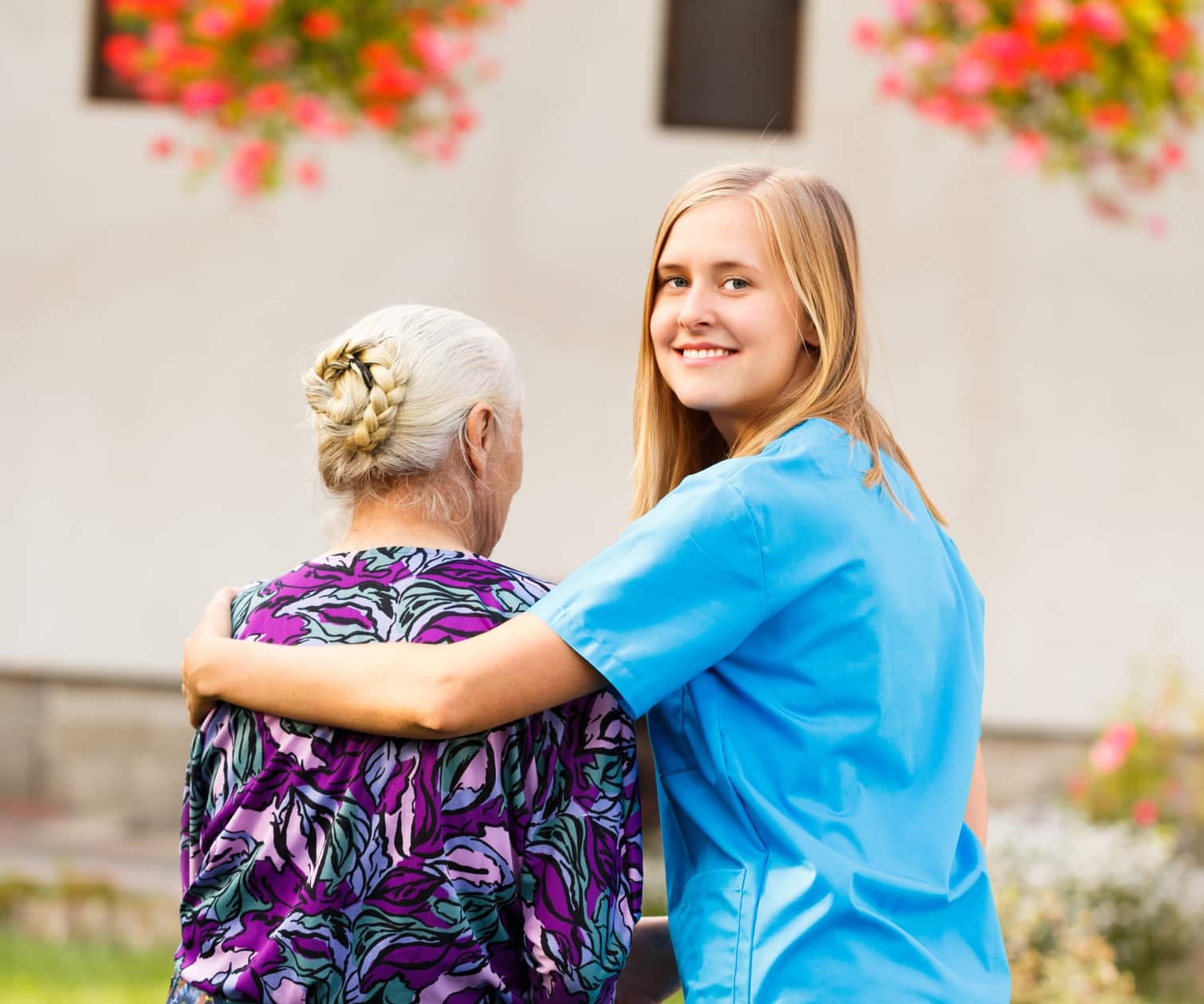 When a loved one needs more care than they can safely get at home, families find themselves faced with a difficult decision: how to choose a long term care facility?
Placing a loved one in one of these facilities is never an easy thing to do, but sometimes, it's the only way to ensure that they get the care and attention they need. If you're not able to serve as a family caregiver yourself, which is the case for many people who have their own family and work obligations, then a good long term care facility with compassionate staff can be an excellent option.
But how do you go about selecting a facility? Since it's a choice that will affect your loved one so materially, many people end up feeling overwhelmed or distressed trying to sift through all the choices. Here are a few questions you should ask yourself as you begin the process.
What kind of care does your loved one need?
There are essentially three kinds of long term care:
Skilled Nursing Facilities, or nursing homes, offer 24-hour medical care by nurses, doctors, and nursing assistants. Social service and activities staff organize the facility's "extracurricular" activities like art classes, music performances, and more.
Residential Care and Assisted Living homes frequently offer varying levels of care for seniors who are still living independently, all the way to those who need 24-hour care or supervision. These are more suitable for those who need help with daily tasks like dressing, bathing, and moving around, rather than those with serious illness or medical issues.
Memory Care Facilities offer specific services for those living with Alzheimer's Disease, dementia, or other memory problems. These are sometimes housed in a larger nursing home or other facility.
Decide which one will best meet the needs of your loved one both now and in the foreseeable future. If the person will most likely be in need of more attentive care in a year or two, you may want to look for a facility that offers a spectrum of care. This will prevent you from having to move your loved one a second time - a process that is stressful for both you and them.
Do these facilities offer quality care?
After you've decided which type of facility you'll be looking at, gather the list of locations you'll be exploring and do a quick quality check to rule out any bad apples. Make sure every facility you consider is state licensed and, if applicable, accredited by outside agencies and found to provide quality care.
It's also a good idea to ask for recommendations from any friends or neighbors you know of who have been through a similar process.
What is your budget?
We all want the absolute best for our loved ones, and sometimes it can seem like the only way to ensure this is to find the most expensive facility we can. Luckily, however, this is not the case.
Plus, even if this seems true at the time, in the long-term choosing a facility you cannot afford will have too many negative effects on your own and your loved one's finances (if he or she has money saved for long term care that will be contributed) to be worthwhile.
There are many excellent facilities that can offer the type of care you need that will fit the budget you have available. If your loved one has money set aside for long term care, you may want to discuss how to make the best use of that money with your loved one's financial advisor.
If not, or if you and your loved one are in need of additional funds to provide for long term care, you may want to consider a life settlement. If your loved one has a life insurance policy that he or she no longer needs, they can sell it through a life settlement broker on the Secondary Market for more than they would receive just by surrendering the policy.
A life settlement broker, like Ashar Group, works with your loved one and their financial advisor to offer the policy to investors and create a bidding war that will secure you the best possible price for your policy.
The policy holder then receives a lump sum of cash as payment, which can be a huge help in paying for the significant expense of long term care.
After you've answered these questions and made a list of your possible choices, it's time to start visiting. Talk to the leadership and staff and make sure that their facility offers the attention, compassion, and quality of care that you want for your loved one.
Obviously, if your loved one is able to help make the decision, he or she should have plenty of input. If not, as overwhelming as it can feel, the decision will rest with you. Be confident in your ability to make the right choice, and involve trusted friends or siblings in the process to help you if you can.
If you'd like to learn more about how a life settlement can help pay for long term care, ask your financial advisor to contact Ashar today.