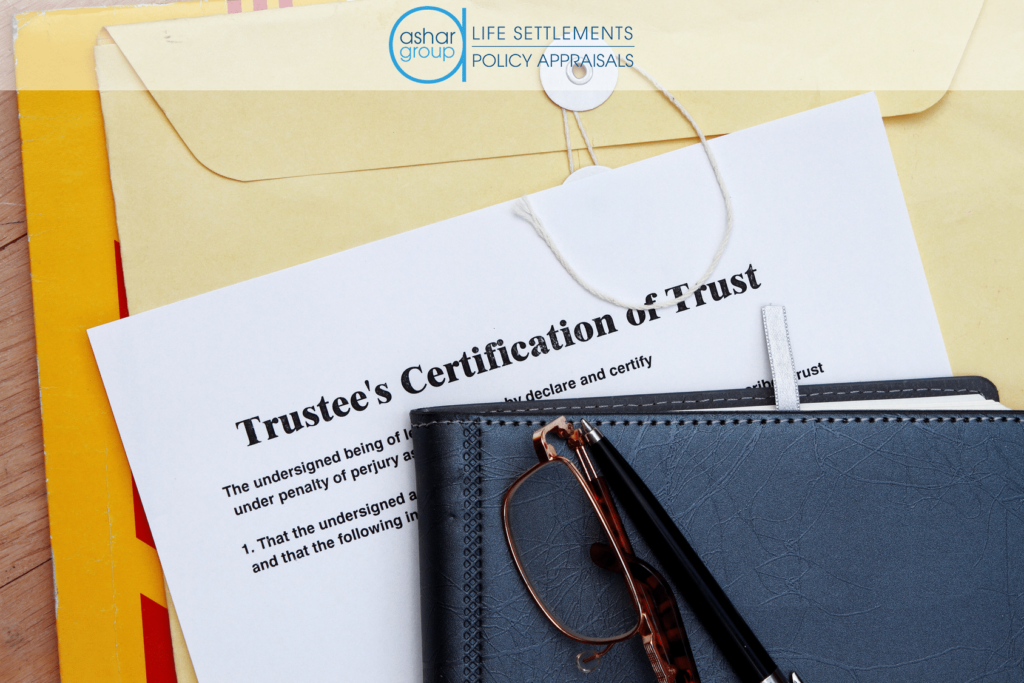 If you've been named a trustee by a living family member or close personal friend, you may be feeling somewhat overwhelmed.
It's a big responsibility to oversee someone else's finances. How can you be sure that you're doing the right thing? How do you know what's best for the person whose financial future is in your hands?
Thankfully, there's no reason that you need to go through this alone.
When you're a trustee, the most important thing to do is to make sure you're working with a trusted financial advisor who is focused on your best interests. The best possible situation, of course, is to continue working with the advisor who's been serving your family member or friend (the grantor of the trust) up until this point.
He or she will have a firm grasp on the grantor's finances, and a familiarity with the grantor's values, goals, and wishes. This can give you not only the help of practical advice, but also peace of mind.
If you're the trustee for someone who's become incapacitated, there may be a number of financial issues and options to sort through. One of these is a life settlement.
The biggest expense for an incapacitated person is likely to be medical and/or long-term care.
If you're stepping in to manage the trust of an incapacitated grantor, one of their biggest expenses is almost certainly going to be healthcare-related.
For older people with dementia or Alzheimer's, they may need long-term care. That could mean moving from home to a new facility, or increasing the level of care they already receive at a long-term care facility.
Either way, it will mean an increase in expenses.
Some people carry long-term care insurance, which can help offset some of those costs. However, that insurance probably won't cover everything - you'll still have some out-of-pocket expenses that the grantor and his or her family will have to cover.
As our life expectancies continue to grow, seniors are needing long-term care for more years than ever before. Unfortunately, there are few families who are truly prepared to meet these escalating healthcare costs, and sustain them for years, without facing significant financial stress.
As the trustee, you're the person who has to figure out how to make the numbers work. This is where a life settlement can become a helpful tool.
Life settlements allow you to liquidate a previously inaccessible asset.
Life settlements can be a godsend for families struggling underneath the weight of financial stress due to long-term care or medical expenses.
They can be especially helpful in a trustee situation. As a trustee, you may very well be unsure about giving up the grantor's life insurance policy for the cash surrender value. This value is often much lower than the policy's face value.
Life settlements involve the selling of a life insurance policy to institutional investors for more than the policy's cash surrender value, but less than the face value.
The sale is conducted with the help of a financial advisor and a life settlement broker, who works to create a competitive bidding environment for the policy. This ensures that the policyholder receives fair market value for the policy.
Choosing this option means that you're able to access the policy's value now, when you need it, instead of when the policyholder passes.
While life settlements can be extremely helpful for many families, they're not right for everyone. Trustees should discuss the option carefully with their financial advisors before deciding to pursue one.
In general, a life settlement can be a good choice in cases like these:
The life insurance policy is no longer needed to provide income for the grantor's family members after the grantor's death
The premiums are becoming unaffordable
Funds are needed to pay for long-term care or medical expenses
Being a trustee can be an emotionally and mentally exhausting role, especially when the person whose finances you're managing is incapacitated.
Working with a financial advisor and utilizing alternative solutions like life settlements can help relieve some of this stress, and help families get back to enjoying the time they have left together.
To learn more about how life settlements can help seniors and their families, read our post "Using a Life Settlement to Pay for Healthcare Costs."