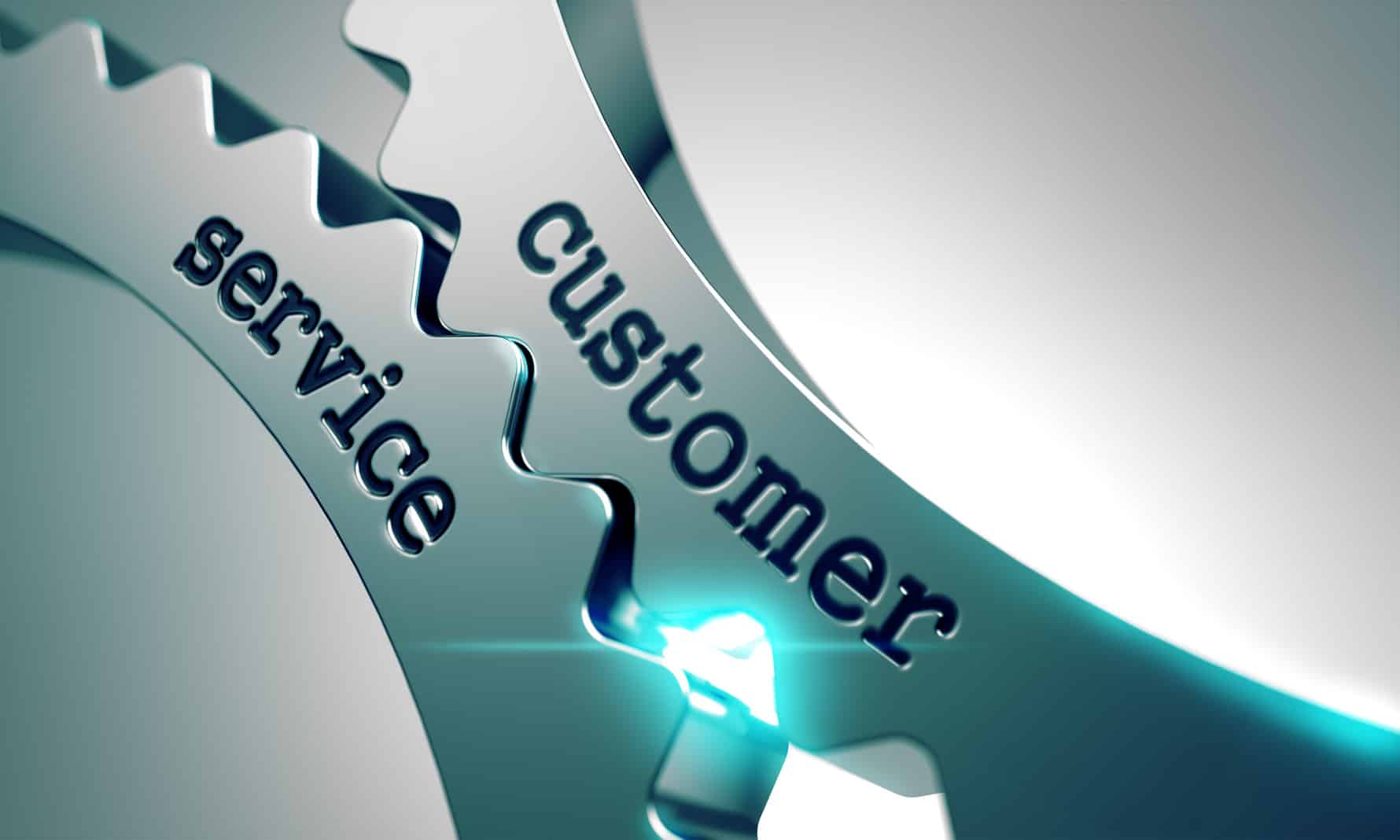 If you've attended any panels, webinars, or discussion groups centered on the topic of customer service in the past few years, you've likely heard the term omnichannel customer engagement.
It's a term that's arisen as our online lives have become not just more complex, but also more connected. Our Facebook profiles can be connected to our Instagram profiles, our blog posts can be shared via LinkedIn as well as our websites, and our advertising experiences are determined by the sites we visit and the links we click.
This means that our customer service expectations have changed, too. While just a few years ago, financial services providers might have been able to get away with simply having a nice-looking website, today's clients demand much more.
They want to be able to access financial information from their phones and tablets as well as computers.
They want to receive updates wherever they are, be it on the beach in Mexico or at their desks in the office.
And they want all of these communications to be consistent.
In other words, they want a seamless customer experience that spans both their in-person and online interactions with you and your firm. That, in a nutshell, is what omnichannel means. One of the biggest benefits of providing this type of experience, for financial advisors and other finance professionals, is increased client interactions - and this, in turn, can lead to much higher client retention rates.
How do you start offering an omnichannel customer experience?
Although you may think you need to start overhauling your customer service tactics, chances are you're already doing many of the things that make up an omnichannel experience.
For example, take a look at your social media presence. Unless you're way behind the curve, you probably have at least one social media profile - Facebook, Twitter, LinkedIn, Instagram, etc. At Ashar, we maintain profiles on Facebook, Twitter, LinkedIn, and Google Plus. Each offers different benefits, but we've found all to be important to our efforts to better engage with our clients.
If you've got a profile on one or more, of these sites, great! The next step is to start maximizing your profile's potential. Do you have links to all your profiles on your website, in an easy-to-spot location? Do you monitor your profiles regularly to check for compliments, complaints, questions, and other interactions from your clients? If you do receive a client interaction, do you reply in a timely manner?
Keeping your social media presence strong will give you that first push toward the kind of omnichannel engagement you're striving for.
How do you know what aspects of omnichannel engagement you should focus on?
Let's face it: most financial advisors and life settlement brokers don't have dedicated marketing or customer service teams that can spend months putting together and executing a brand new omnichannel initiative.
But that's ok. After all, you know your clients better than anyone, which means that with a little effort, you can find out what's important to them.
Depending on how many clients you deal with at once, you could do this in a number of ways.
Surveys
Consider putting together a short online survey. Questions to include could be "How do you prefer to receive communications from us: text, email, or mail?" and "How often do you visit [insert social media site]?"
These answers can help show you where you might want to put most of your efforts. If most of your clients prefer email communications, maybe you want to invest some more time in your email newsletter. If you find that a lot of clients would like to start receiving text updates, maybe you want to start looking at a texting service.
Trial and error
You could also take a look at your social media profiles to see which platform is giving you the most benefits. Are your tweets being retweeted, spreading awareness of your brand? Is your LinkedIn profile connecting you with potential clients?
Take a look at the goals that each platform is helping you meet. Then decide which goals are the most important to you, and give the majority of your social media efforts to the platform that is helping you meet those goals.
Just ask
Of course, there's a more direct way to accomplish this, too: just start asking your clients if there are any areas where they'd like to see improved communication. Maybe you'll find that most clients would prefer to sign paperwork electronically when possible, or that they're interested in learning about topics like long-term care planning or life settlements.
Although moving toward omnichannel customer engagement can be a daunting task, doing so can offer you and your firm major benefits. Whether you're helping your clients navigate their retirement finances, or pay for long-term care with a life settlement, better customer engagement will almost always lead to better outcomes - for both you and for them.