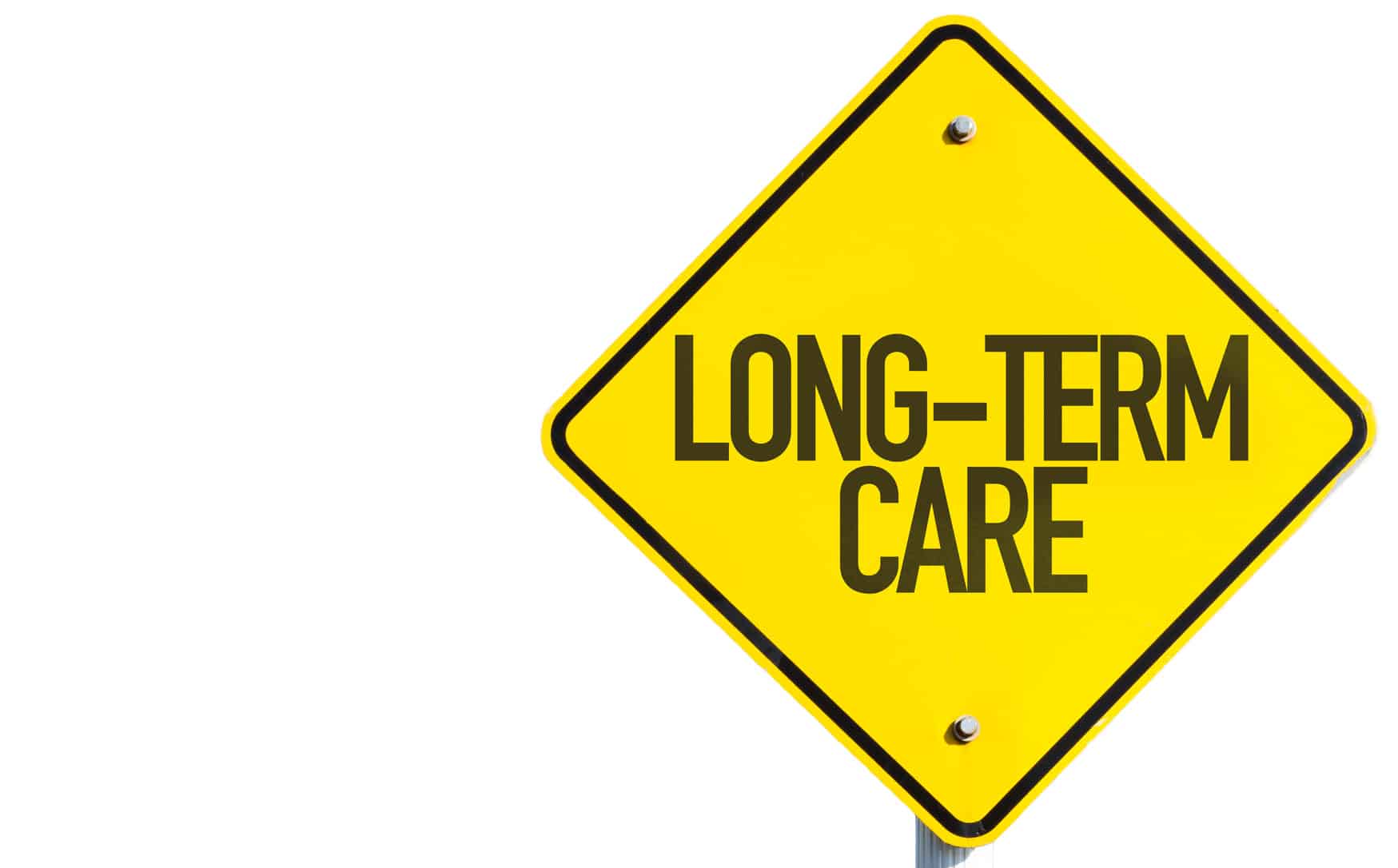 It's an uncomfortable truth that most of us will need long term care (LTC) of some kind at one point or another in our lives. According to the U.S. Department of Health and Human Services, 70 percent of people turning 65 will need LTC; in general, the older you are, the higher the likelihood that you will need LTC.
Despite this fact, many older Americans have no plan in place for funding their own LTC needs, either now or in the future. This is a dangerous financial situation to be in--according to the Genworth annual Cost of Care Study, the median cost of a private room in a nursing home is a staggering $91,500 per year, with a semi-private room coming in just slightly lower at $80,300.
And less intensive forms of LTC are still incredibly expensive. The median cost for assisted living facilities is $43,200 per year; for home health care, around $45,000 per year; and for adult health day care, around $18,000 per year.
If seniors are suddenly left in the position of needing LTC, the results on their finances can be devastating. And it's not only hard on the senior: often, family must step in to help, with adult children either leaving the workforce to become full-time caregivers or putting significant amounts of their own money toward paying for their parent's LTC.
This can put a lot of emotional strain on familial relationships. It can make the senior feel like they're losing their independence, or becoming a burden. No parent wants their child to give up aspects of his or her own life to become a caregiver.
For these personal and financial reasons, it's essential that financial advisors have serious, practical conversations with their clients about paying for long term care. There are several essential points you and your client should consider.
On average, women need long term care longer than men.
Because women have a longer life expectancy, it follows that women often need their LTC for longer than men. According to the Dept. of Health and Human Services, women need an average of 3.7 years of care, while men need an average of 2.2. years. This is something to take into account when making a financial plan.
20 percent of people will need long term care for longer than five years.
Up to 33 percent of people turning 65 today will never need long term care; however, 20 percent of those turning 65 today will need it for longer than five years. While one can never predict the future with total accuracy, it's a good idea to look at one's health, social support system, family, and other factors when putting together an LTC funding plan.
Most people use a combination of services.
Usually, the entirety of a person's years needing long term care are not spent in a private room at a nursing home. Instead, people often use several different services, beginning with home care (unpaid or paid), or adult day care, and later progressing through to the more intensive care offered by facilities.
Some adults, however, will never need to stay in a nursing home. Taken as a whole, those who do need LTC use some form of services for three years, on average. This is a good number to begin with when making your financial plan.
Make sure your client knows that most private insurance does not cover long term care.
It's important for your clients to realize that in general, they will be the ones who need to pay for their LTC. Most private health insurance does not cover LTC, and if it does, it's usually just for short-term, skilled, medically necessary care. Medicare also has restrictions on how much and what type of LTC it will pay for--seniors can easily run through these allowances.
One option for Baby Boomers is to purchase long term care insurance; another is to sell their unneeded life insurance policies on the Secondary Market as life settlements. When policyholders sell their policies as life settlements, they receive a lump sum of cash greater than the policy's cash surrender value. This cash can then be used to pay for long term care, or for any other purpose--after all, it belongs to the policyholder.
If you'd like to learn more about how a life settlement could benefit your client, contact Ashar today!