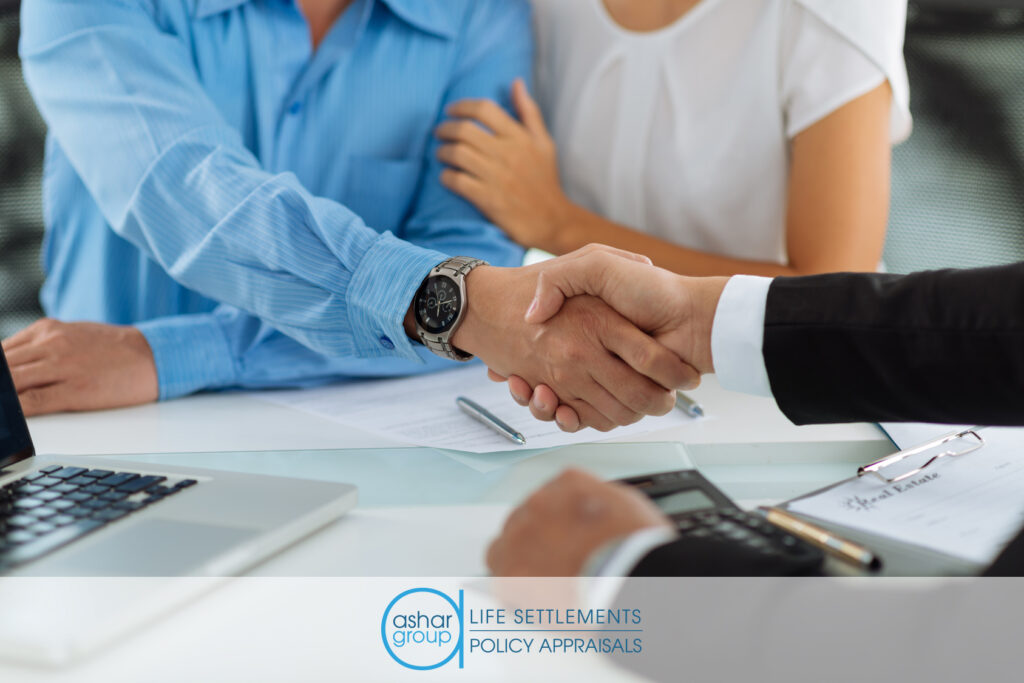 As a responsible financial advisor, you know that protecting your client's best interests throughout a life settlement requires working with a licensed life settlement broker.
But once you've decided to work with a life settlement broker, how do you decide on the right one? Here are a few guidelines that can help you ask the right questions, and ensure you find an experienced, compliant, and ethical broker.
Make sure the life settlement broker is licensed in the state you're in.
While life settlements are regulated in almost all U.S. states, the regulations can differ from state to state. That's why it's important to make sure that the broker you use is licensed to conduct business in your state.
At Ashar, we aspire to be industry leaders, and we hold ourselves to the highest standards of compliance. This gives financial advisors we partner with the confidence that we are just as committed to protecting their clients' best interests as they are.
Check for transparency.
As with any financial transaction, life settlements should be transparent. When you're looking for a life settlement broker, ask about their transparency policies. Will they show you all offers in writing? Will they disclose who the buyer is? Will they tell you about each step in the process?
If they answer "no" to any of these questions, it's probably time to move on.
Ensure that the broker you choose is an independent resource.
Another important thing to be aware of is that some life settlement brokers are owned by the same company that purchases policies. Others may not be owned by a life settlement buyer, but they have interest in companies that purchase policies.
This creates a major conflict of interest.
Ashar is an independent life settlement broker - we do not purchase or sell policies, which means that all we have to worry about is finding your client the best possible offer for their policy.
Make sure they have the experience and contacts necessary to obtain the best offer for your client.
When doing your due diligence on life settlement brokers, you'll want to check that the broker has the experience, as well as the industry contacts, that they need to get you the best offer.
Do they have the relationships to access all licensed buyers in a particular state? How about the knowledge to create a competitive bidding environment, and the ability to negotiate the highest possible offer?
Do they know how to determine the policy's fair market value, and are they capable of negotiating an offer that reflects the fair market value, and not just "fair value?"
One way that life settlement brokers can help protect consumers is by dealing exclusively with licensed, institutional buyers. These firms are also highly vested in preventing and detecting fraudulent activity. You should verify that your broker will be shopping the policy to these types of buyers only.
At Ashar, we have 15 years of experience working in this sector. Thanks to that experience, as well as our ethical standards, we've developed strong relationships with others in the space. We are proud to be the exclusive life settlement and policy valuation resource for many financial planners, attorneys, trust offices, CPAs, BGA's and insurance distribution channels nationwide.
Are you searching for the right life settlement broker to help you serve your client? If you think we might be a good fit, contact us today.