get a secondary opinion®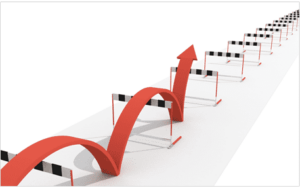 The Ashar Group's team is widely considered one of the most respected and technically proficient in the industry. You'll find our approach to the transaction process robust, abiding by all applicable state regulations and privacy requirements, while always protecting the best interest of the policy owner throughout the entire negotiation process. Review the following steps your clients will undergo when selling their policy, then call us at 800-384-8080 to speak to one of our specialists:
Step 1: Pre-screening. During the pre-screening process, basic medical and policy information is analyzed and the potential market value is estimated. If the estimated value meets the clients' expectations, the decision can be made to move forward.
Step 2: Underwriting — no exam required. The insured does not have to go to the doctor. Medical records of the insured are collected from the last five years and a current illustration is obtained. If any new developments are uncovered by underwriting, the case is reevaluated.
Step 3: Policy Pricing. Determine the potential value early and share the analytics to save time for all parties. Additionally your Ashar Secondary Market Specialist facilitates the process to decide which required third party underwriters to use and then completes an analysis to interpret the information to confirm accuracy.
Step 4: Agree on Listing Price. At this point in the process, the Secondary Market Specialist presents the range of offers to the advisor and explains the details and the relative strengths and weaknesses of the buyers including any alternatives.
Step 5: Negotiation And Offer Acceptance. Once the most suitable offer is selected, a Secondary Market Specialist like the Ashar Group negotiates any details. The offer is accepted in writing, bid transparency and contingencies are communicated, and negotiations close.
Step 6: Contract Signed. State approved contracts are issued and the Secondary Market Specialist assists the insured, policy owner and advisor in executing the documents.
Step 7: Settlement Delivered. Once the reviews and due diligence are completed, the lump sum to the policy owner is placed in a 3rd party escrow account, the change of ownership form is submitted to the insurance carrier and the seller receives the funds.
If you are in a position where you think it would be prudent to consider the benefits that the Secondary Market offers, talk to an Ashar Secondary Market Specialist at ashargroup.com.