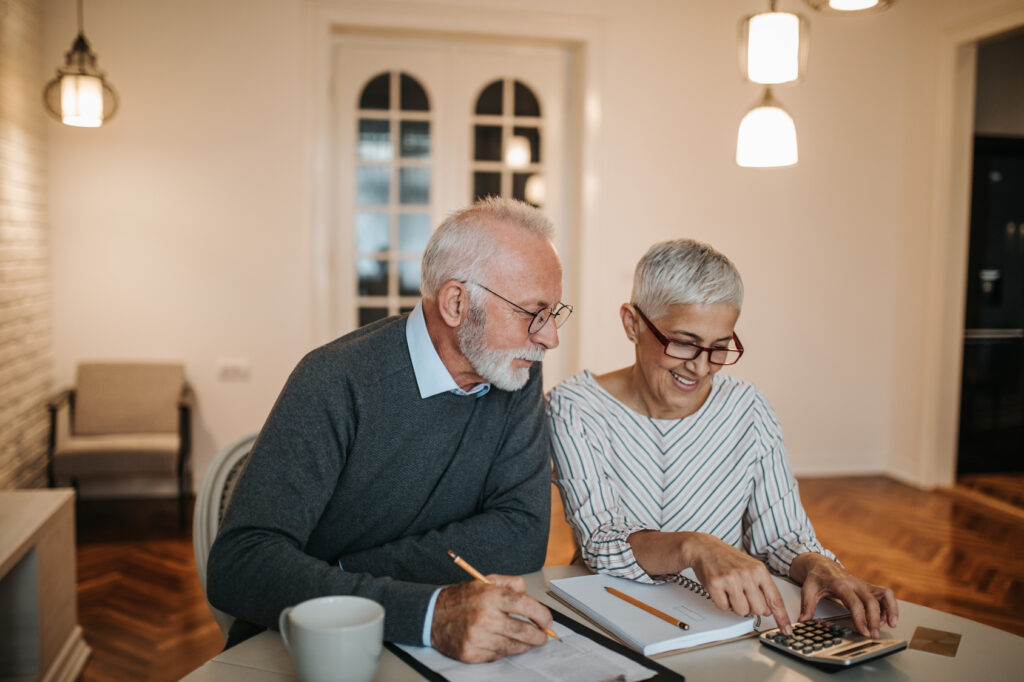 Retirement may be sneaking up on you—or perhaps it's already arrived. You think you have enough money, but you suspect there are potential pitfalls out there that can sabotage your years of hard work and diligence. You're right to be concerned, but there are some easy things you can do to mitigate your worries. Here are 5 simple things you can do to protect your nest egg.
1. Create a financial plan
Just because you're 65 or older doesn't necessarily mean that you've retired. The first thing you will probably want to do is meet with a financial advisor to make a solid plan that will ensure you can spend these years doing the things that are most important to you, and that you can be prepared for anything that might happen. An important aspect of ensuring that you have enough money to last through your retirement is creating a detailed financial plan. This is a very basic step to take, but success is usually about executing the fundamentals. You have to know where your money is going and make a plan for where you want it to go.
2. Stay on top of your financial accounts
The best way to make sure your finances stay in good shape is to stay involved in monitoring them. Are there any charges that seem odd? Are there any withdrawals that you can't account for? Has every deposit been executed properly? Are all your automatic payments being made? If you're not comfortable with online banking, have someone you trust show you all the sites and tools you can use to stay fully informed. Bookmark these sites and check in periodically.
3. Be on the lookout for scams
Senior citizens are often targeted for scams. As people age, they sometimes become isolated, or are unable to always think clearly, and as such, people try to take advantage of perceived weaknesses. Never give out credit card information, financial accounts, your Medicaid number, or any other personal information no matter who is asking for it, unless you initiated the call, and never add your information on a website that you're not 100% sure about. Whether it is for a charitable organization, a church, a local business, or any other entity, ask them to send something in the mail for you to look over in your spare time. A legitimate organization will be happy to do so. Any person pressing you to make a decision on the phone in the moment or making a "limited time offer" most likely is trying to steal your money, or your identity.
4. Establish a power of attorney
One of the most effective ways to protect your finances is to anticipate potential crises rather than wait until they've arrived. This is why drafting a power of attorney while you're healthy is so important. A power of attorney grants a trusted family member or other loved one the authority to make financial decisions for you in the event that you are unable to do so, due to illness or mental decline. You can also establish a healthcare power of attorney—also known as a healthcare advance directive—to allow someone else to make healthcare decisions for you, as well as to give guidance on your wishes regarding healthcare and medical interventions.
5. Explore the life settlement option with your financial advisor
Unfortunately, most people will have greater need for medical care in their later years. As the costs of both medical care and long-term care continue to rise, seniors often find themselves and their families struggling under the financial burden of paying for care. A life settlement—a transaction in which a senior sells his or her existing, unneeded life insurance policy to an institutional buyer for an amount greater than the cash surrender value—may be one way to help pay for those costs.
For more on retirement finances, read "5 Ways to Prepare for a Happy, Healthy Retirement."