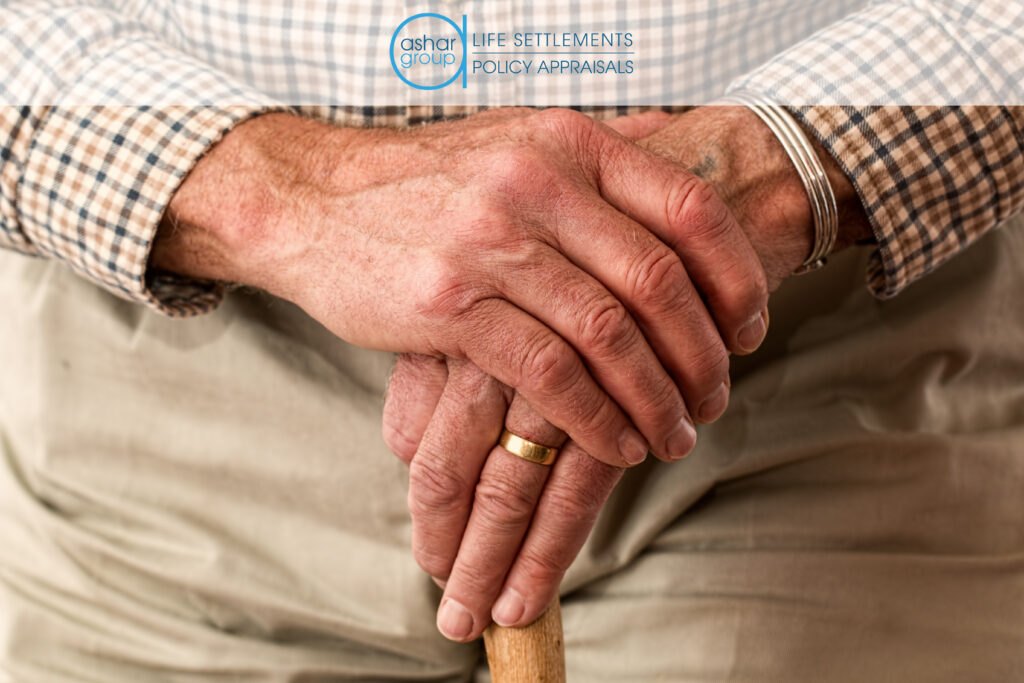 A new report by the National Association of Insurance Commissioners (NAIC) Long-Term Care Subgroup includes life settlements among three options for paying for long-term care.
Those of us working in the industry have known for years that life settlements are an excellent option for seniors and their families who are struggling to pay for long-term care.
Yet despite this, life settlements are still not as well-known among financial professionals as one might expect. That's why it's encouraging to see a mainstream organization like the NAIC taking notice.
Seniors need multiple options for funding long-term care - in most cases, savings won't be enough
The report, titled "Private Market Options for Financing Long-Term Care" and released on July 19, 2017, recognizes the fact that most people who end up in long-term care will need some additional funds in order to pay for it.
Long-term care is incredibly costly, and costs continue to rise each year. According to Fidelity Investments, a couple in retirement today can expect to spend $260,000 on healthcare.
The report includes life settlements along with two more traditional ways of paying for long-term care:
Long-term care insurance, which is effective, but can become very costly to purchase once a person has reached their late 50s.
Hybrid life and annuity products that include some long-term care benefits
While these options work well for some seniors, those who have life insurance policies that they no longer need can usually benefit the most from a life settlement.
Life settlements offer multiple benefits to seniors
Life settlements can do more for seniors than provide access to a lump sum of cash (although this is arguably their greatest benefit).
In addition to turning a previously unusable asset into a lump sum, life settlements eliminate premium payments for the former policy owner. When a life insurance policy is purchased through a life settlement, the new owner - an institutional investor - becomes the beneficiary, but they also assume all premium payments.
This can be very helpful to a family with finances already stretched to the limit with long-term care costs.
What's more, a life settlement allows seniors to access the benefits of a life insurance policy when they really need them.
If a senior's children are grown up and self-sufficient, if the senior is divorced or widowed, or in any other number of situations, the funds tied up in a life insurance policy can generally be put to much better use while the senior is still living. Improving quality of life and quality of care will not only affect the senior who's being cared for, but will have a positive effect on the senior's loved ones as well.
Life settlements as a flexible option for paying for long-term care
Another reason the report includes life settlements in its list of options is that life settlements can be a flexible way to pay for long-term care.
Some policy owners who sell their policies decide to place the proceeds in an account that makes payments directly to an elder care or long-term care provider. Once the person passes away, anything left in the account is paid to a beneficiary designated by the account holder. This is often called a long-term care settlement.
Another option that is sometimes available is to sell just part of a policy. In this situation, a policy owner would be able retain a percentage of the death benefits for a beneficiary. The premiums would then be reduced, or, in some cases, eliminated.
The most straightforward option, of course, is to accept the lump sum payment for the policy and use it however one sees fit. Many people end up using life settlement proceeds for long-term care, but certainly not all. Seeing the world, padding a retirement fund, or helping to pay for a grandchild's college are all viable options.
Want to learn more about life settlements and long-term care? Read our post "The Most Important Topics in Longevity Planning."