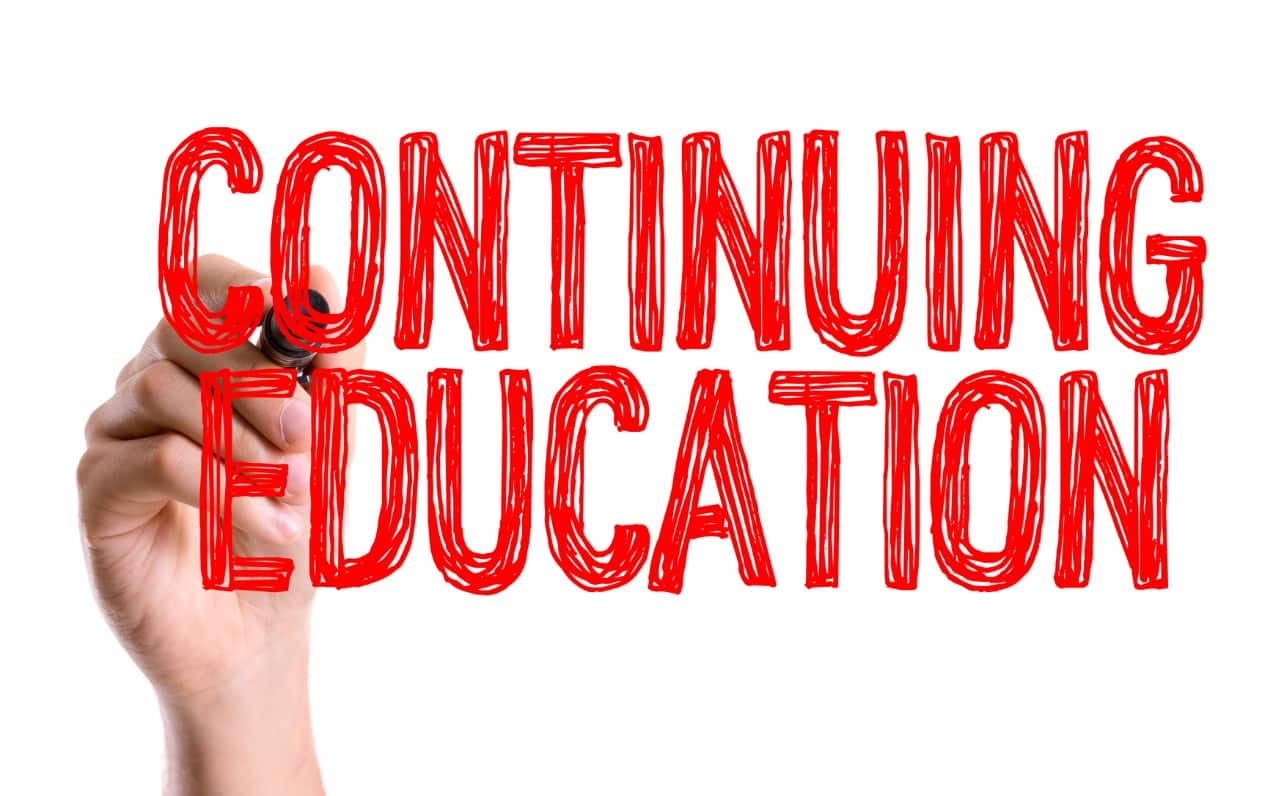 Teachers, government workers, healthcare professionals—for people in these professions, continuing education is part of the job. While continuing ed (CE) has always been important in order to keep skills and knowledge fresh, you could say that today it's even more vital. After all, the rate at which we're coming up with new approaches and best practices is only increasing.
For that same reason, continuing education for financial planners is just as important. There are different requirements depending on which certifications you hold, of course, with special certifications like Certified Financial Planner or Chartered Financial Consultant requiring additional CE hours or additional topics.
There's no doubt that it can get confusing figuring out how many hours you need, and which topics you need to make sure you cover. Thankfully, however, you can do many if not all of your courses online, making the process itself easier than it used to be.
To help you out, here's our list of the best ways for financial planners to meet their CE requirements.
This company offers an online portal of more than 700 courses for insurance professionals, brokers and dealers, and investment advisors on a number of topics. They come out with new courses regularly and this year, many of those new courses are on long-term care. This topic may be of interest to financial planners who are working with Baby Boomer clients facing the possibility of having to pay for long-term care for themselves or a spouse.
The Retirement Resource Center also offers a number of courses online, including several on Retirement Income Management. These, obviously, are great for planners working with older clients who are approaching or living in retirement—especially since many seniors these days are struggling to make their assets last them through their retirement years.
Financial Planner CE offers a wide range of CFP CE courses, including the CFP ethics course. All courses are offered online, many for dual credits.
A Center for Continuing Education offers several courses for Certified Financial Planners, including the CFP Board Code of Ethics, which is required for all CFPs. Classes are available as a text book or online.
NAPFA-registered financial planners must complete 60 hours of continuing ed every two years, within a wide range of topics. Communications, estate planning, insurance and risk management, and ethics are a few of the subject areas that must be covered.
Writing articles or books
In some cases, a financial planner's authored works may count toward continuing education hours. Although blog posts, newsletters, and website pieces do not count, keep track of any articles you write that are published by an independent third party—they can equal two credit hours each. And of course, if you write a book, that can count toward your CE hours too.
Professionally related reading
Those books you've been reading to stay ahead of the game in your industry? Those can count at CE hours, too. If you're at a loss for where to begin, check out our posts Filling the Bookcase: 6 Books Recommended by Ashar's Life Settlement Professionals and Three Great Books for Financial Planners, Life Settlement Professionals…and Everyone Else.
Teaching, seminars, and webinars
Do you offer seminars or presentations for either consumers or advisors? Count those toward your total, too—each hour of instruction will give you one unit of CE. And if you attend someone else's educational presentation or listen to a webinar, those hours can serve as part of your CE requirements as well.
Keeping up with your continuing education requirements can seem like a dull task to get through, but if you can mix up your formats, spend time choosing topics that interest you, and maybe even reach out to others through teaching or penning articles, you'll finish your hours before you know it. And if you ever need help figuring out whether a life settlement may be right for a client, contact Ashar by email or call us at 800-384-8080—we'd love to chat!