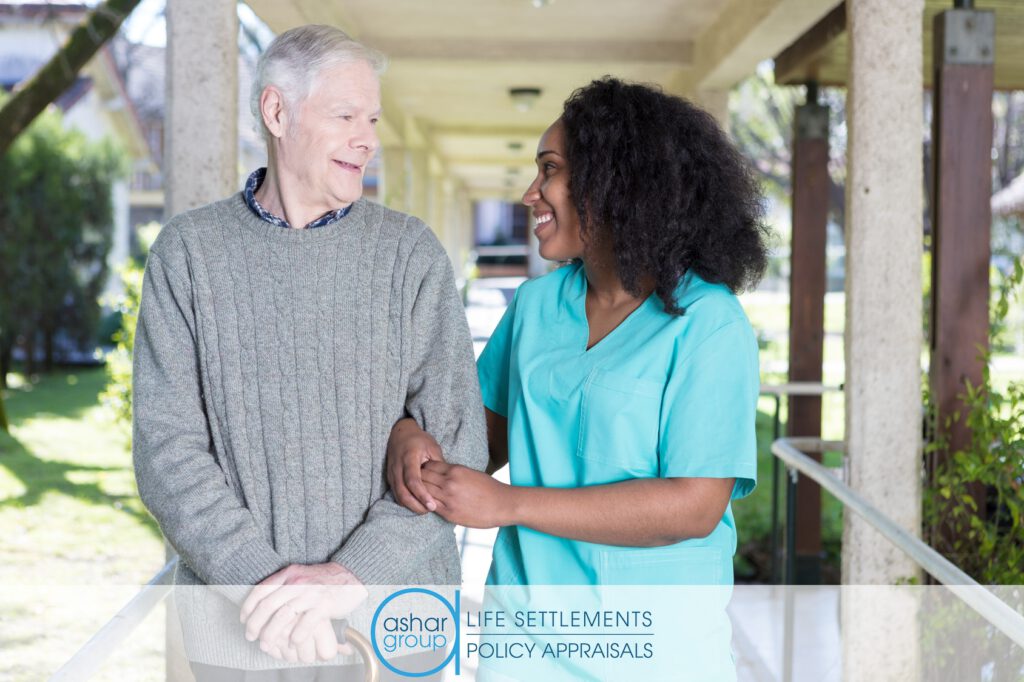 Those of us who work in the personal finance industry, whether as financial advisors, retirement planners, or in other capacities, have been talking for years about the "retirement crisis."
According to various studies, anywhere from 54% to 80% of American Baby Boomers lack sufficient retirement funds. What's worse, according to research by GoBankRates, 1 in 3 Americans have $0 saved for retirement.
While this is certainly worrisome, some in the financial industry believe that calling it a "retirement crisis" is taking the wrong angle.
In a recent ThinkAdvisor piece, the CEO of Millennium Trust Company, Gary Anetsberger, asks whether the retirement crisis isn't actually a longevity crisis.
This is something we at Ashar have been concerned with for some time. In our work as life settlement brokers, we see the problems that a lack of longevity planning can cause every day. Here are just a few of the reasons that we believe longevity planning is so crucial.
While life expectancies have changed drastically, expectations about retirement have not.
As Antesberger notes in his article, when Social Security was set up in 1935, setting the official retirement age at 65, the average life expectancy was just 61. This meant that few people would be collecting benefits for more than a few years.
Today, the average life expectancy is 78.7 years, and many people are living much longer than that. Despite this, many seniors still retire - or at least, expect to retire - around age 65, give or take a few years.
This means, of course, that retirement today means something very different from what it did 50 years ago. Those of us who are lucky enough to live long and healthy lives could find ourselves with 30 years of retirement to fill - almost as long as many of us spend working.
Living for that long on savings and Social Security benefits alone will be challenging for nearly any retiree - except the very wealthiest - even if they've saved diligently for most of their adult lives.
Longer lives also mean higher healthcare costs.
One of the biggest expenditures a senior could have during his or her retirement is healthcare, including long-term care.
Many estimates put the amount of money a retired couple would need to cover healthcare costs at around $250,000. Few couples have those kinds of funds available solely for healthcare.
This, too, is a problem not of retirement, but of longevity. Our society has neglected to emphasize the importance of retirement savings, but they've also neglected the importance of being prepared for ill health and the potential need for long-term care.
Too many seniors and their families are finding themselves financially strapped as they struggle to pay for long-term care - often for years on end. This puts a dark pall over what may be a senior's last years of life - time that should be spent enjoying family and loved ones.
One solution to the problems of this longevity crisis is a life settlement.
Life settlements, in which a life insurance policy owner sells his or her life insurance policy to a licensed third-party institutional buyer, can be of immense help to seniors struggling with their own longevity crises.
The policy owner receives a lump sum in exchange for their policy, and receives the added benefit of relief from costly premium payments. Life settlements aren't for everyone - but if a senior has a life insurance policy that they don't need, don't want, or can no longer afford, then selling that policy can be a real lifesaver.
The cash payout can be used however a senior wishes: to further fund a retirement account, pay for medications, or cover the cost of an extended hospital stay. Many seniors who use the sum to pay for long-term care put the funds into a special account that makes payments directly to the care facility.
As medicine becomes more advanced and life expectancies continue to lengthen, the longevity crisis will only become more severe - unless, that is, we start to plan for it better than we have been. For more on longevity planning, read our post "The Most Important Topics in Longevity Planning."