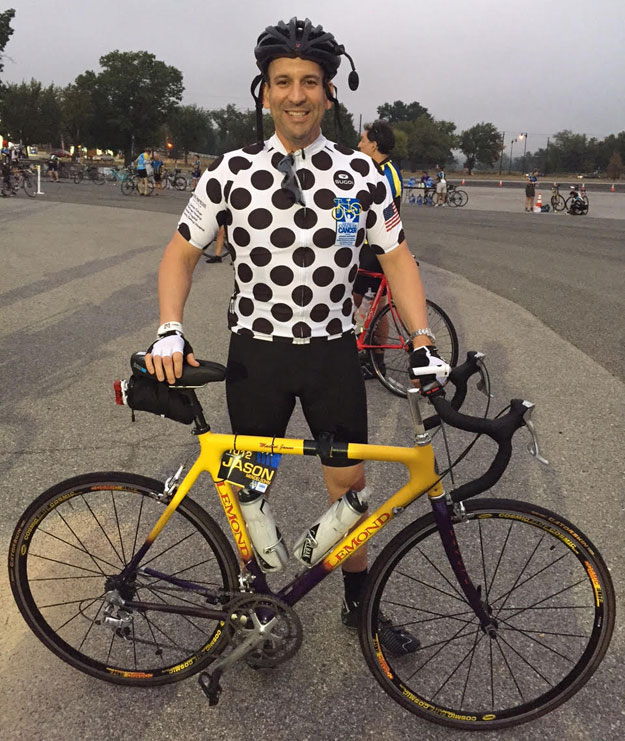 If you know Ashar, you know we are passionate about living our values, which includes supporting causes close to our hearts.
One of those is the Crohn's and Colitis Foundation of America, which we became involved with because our VP of Secondary Market Solutions, Jamie Mendelsohn, and her twin sister Jill both live with Crohn's Disease.
Now, we've added another cause to work for. Last year, our President Jason Mendelsohn was diagnosed with stage 4 HPV-related tonsil cancer that had spread to two lymph nodes in his neck. During his recovery, he endured surgery to remove his tonsils as well as 42 lymph nodes, and spent the next seven weeks doing radiation and chemotherapy treatments while connected to a feeding tube.
Jason's last treatment was on Aug. 11, and while he has some symptoms related to the chemotherapy and radiation, he is, as he told The Washington Jewish Week, "good, fully good."
In fact, Jason is so "good" that he participated in September's 140-mile Ride to Conquer Cancer cycling fundraiser, which happens near Washington, D.C. Through his personal fundraising page, Jason raised more than $24,000 for Ride to Conquer Cancer, benefiting Johns Hopkins Kimmel Cancer Center in Baltimore, Sibley Memorial Hospital in Washington, Suburban Hospital in Bethesda and Howard County General Hospital.
He also spoke at the race's Opening Ceremony on Sept. 19. In the Washington Jewish Week, Jason said he committed to the ride not because of the money, but rather to prevent other children from suffering the way his family suffered last year. He also wanted to encourage other cancer patients, survivors, and others who have been impacted by cancer.
Jason and his family are true survivors, and we are extremely proud of their strength and courage.  You can read more about their journey in this article in the Orlando Sentinel.