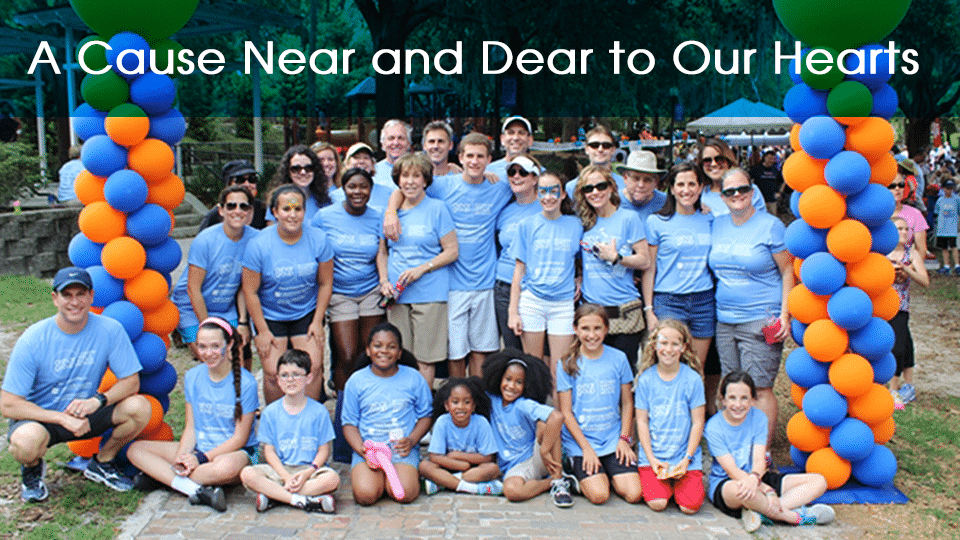 Sometimes we don't choose the charities and causes that we support. Rather, sometimes they choose us by thrusting unanticipated challenges into our lives.  Such is the case with the primary cause that Ashar Group supports: the Crohn's and Colitis Foundation of America.
The unexpected struck all too close to home when our Founder and CEO's twin sisters, Jamie and Jill Mendelsohn, were both diagnosed with Crohn's disease in their early twenties. Jamie received her diagnosis at only 22 when she was starting her Master's degree at the University of Florida. She had been active in team sports, social activities, and all of the wonderful opportunities college has to offer. Only two years later, in 2001, Jill was diagnosed after graduation.
Since that day, the pair has had over 30 surgeries, blood transfusions, hospital stays, and the subject of many prayers from family, friends, and the Ashar Team.  In the process they have been an example for all of us of what true courage looks like.  They have battled, persevered, and have succeeded in both their personal and professional lives. They have served as mentors to children and adults, volunteered for the Crohn's and Colitis Foundation, and even serve on national and local boards to bring awareness to this cause.
Jamie is the Executive Vice President for Ashar Group. Despite her challenges with Crohn's, she is known as one of the most respected and knowledgeable negotiators in the business because she's relentless in her pursuit of finding the best solution for the client.
We are incredibly proud of Jamie and Jill's contributions not only to our company, but to our community.
Through our work with the Crohn's & Colitis Foundation (CCF), we have found that it is a small world: some of our team members and many of the advisors that we work with around the country have also had Crohn's disease affect someone they love. The Crohn's & Colitis Foundation is a non-profit, volunteer-led organization focused on finding the cures for Crohn's disease and ulcerative colitis. It does this by raising money for research, educating patients and their families and raising awareness.
As you can see in the photo above, we participate annually in the Take Steps for Crohn's & Colitis walk and this year our goal is to raise $20,000 as a company. In past events, Ashar has won first place in the corporate team division and we hope to do so again this year. The money we raise will be used by the Crohn's & Colitis Foundation to further its mission and research, provide educational programming for patients, and send children to camps where they can find support from others their age. We are all incredibly proud to support a cause that we feel so strongly about.
At Ashar Group, we treat everyone we encounter with the same respect and dignity we want our own families to receive. We are making it our mission to eradicate Crohn's disease and ulcerative colitis through any way possible.