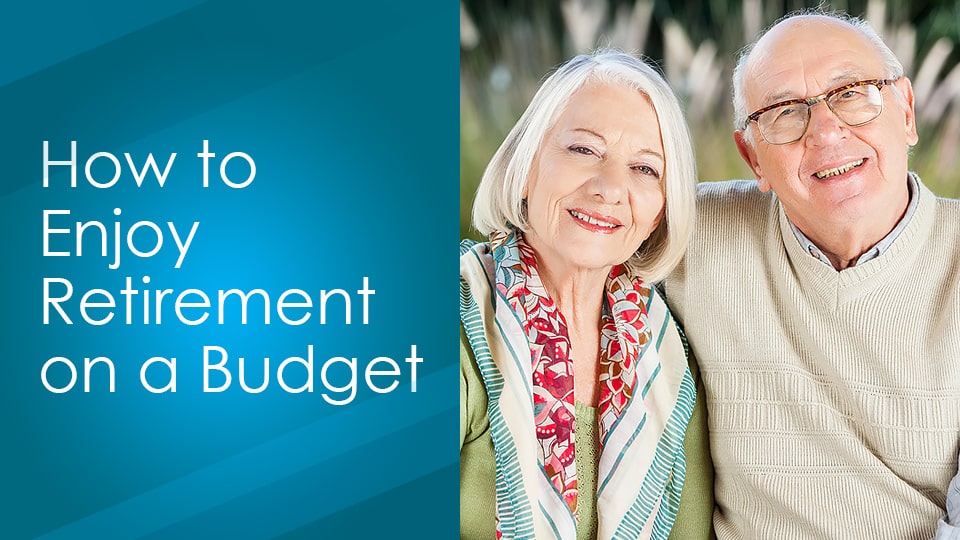 This post is part of our series for advisors to pass to their clients.  Knowing more about your clients' needs will help you to better serve them. Aging doesn't have to be scary, and we here at Ashar want to help you provide the resources that policy sellers need to flourish in this chapter of their life.
Just like you wouldn't take a road trip without checking a map, you can't expect to reach your financial goals without creating a budget. Retirement is one of these goals—congratulations on making it! Still, as Americans live longer than ever, many seniors fear outliving their assets.
Create a budget for retirement and stick to it. Assess your assets and debts, and do your best to take out no additional loans. The best way to make your money last is to be realistic about your retirement fund and what kind of lifestyle you can afford. And while many hear the word "budget" and think bread-and-water type of austerity, there are plenty of ways to live it up during retirement on a budget.
Take advantage of any and all discounts.
When it comes to discounts, there's no need to be shy! There are countless discounts available for senior citizens, and many lose out just by not being aware of them. You become eligible for an AARP card at age 50, which avails you to all kinds of reductions at grocery stores, pharmacies, restaurants, and even malls.
Similarly, many places have special "senior days" for movies or cheaper rates. Ask around at your favorite stores, clip coupons, and buy on sale.
Keep entertainment costs low without sacrificing your social life.
It's incredibly beneficial to stay physically and socially active in retirement. Having friends throughout your senior years is highly correlated with living a longer and happier life. Luckily, there are unlimited places to make friends, many of which are low-cost and completely friendly to someone looking to enjoy retirement on a budget.
Senior centers and college campuses offer cheaper versions of almost any kind of entertainment you can imagine. Love music? There's sure to be a concert coming up soon. Want to catch a movie and snack on popcorn? Someone is hosting a screening. If you want to see a play, there's a theater group that's dying for an audience.
You can also stay connected by joining a club, faith community, or political party. These groups all have their own meetings, and you'll already have the interest in common to discuss.
Perhaps one of the lesser utilized ways of seeing events for free is to volunteer. This is great way to enjoy free concerts, sporting events, meals, and festivals throughout the year. For example, many seniors volunteer as ushers at plays in exchange for seeing the performance for free.
Stop keeping up with the Joneses.
By this time in your life, your nest is empty, and your current home is probably larger than it needs to be. Keep in mind that the bigger your home, the more you pay in taxes and the more there is to take care of. There's a lot to be said for downsizing to a smaller house, apartment, or condo in a cheaper city or town—which will be easier not only on your purse, but on your lifestyle.
And while it requires research and planning, moving internationally can be a fun way to save a lot of money and truly have fun on a fixed income. There are many places outside of the United States that are safe, have very low costs of living, and respect elders. You'll find that your American dollars can stretch a lot further in expatriate enclaves in less developed nations.
Get creative and generate more income.
As Americans are living longer and longer, more retirees are beginning to worry about outspending their retirement funds. One way to avoid this is to generate more wages by taking on a part-time job.
If you have a creative hobby like photography or knitting, consider selling your finished product on websites like Etsy, where homemade goods can fetch tidy profits.
However, if pulling on a uniform or selling the fruits of your labor aren't for you, there's another great option out there. If you have children, chances are they're long grown and no longer rely on you for financial support. If you have a qualifying life insurance policy that you no longer need, you can sell it on the secondary market for much more than the surrender value—that's thousands of dollars for doing absolutely nothing except getting rid of an asset you have no use of. That money can then be added to your budget and put towards travel, expensive hobbies, a beloved charity, or on buying presents for your grandkids.
Take our quiz to find out if you qualify, then talk to your trusted financial advisor to find a plan that will allow you to truly enjoy retirement on a budget.