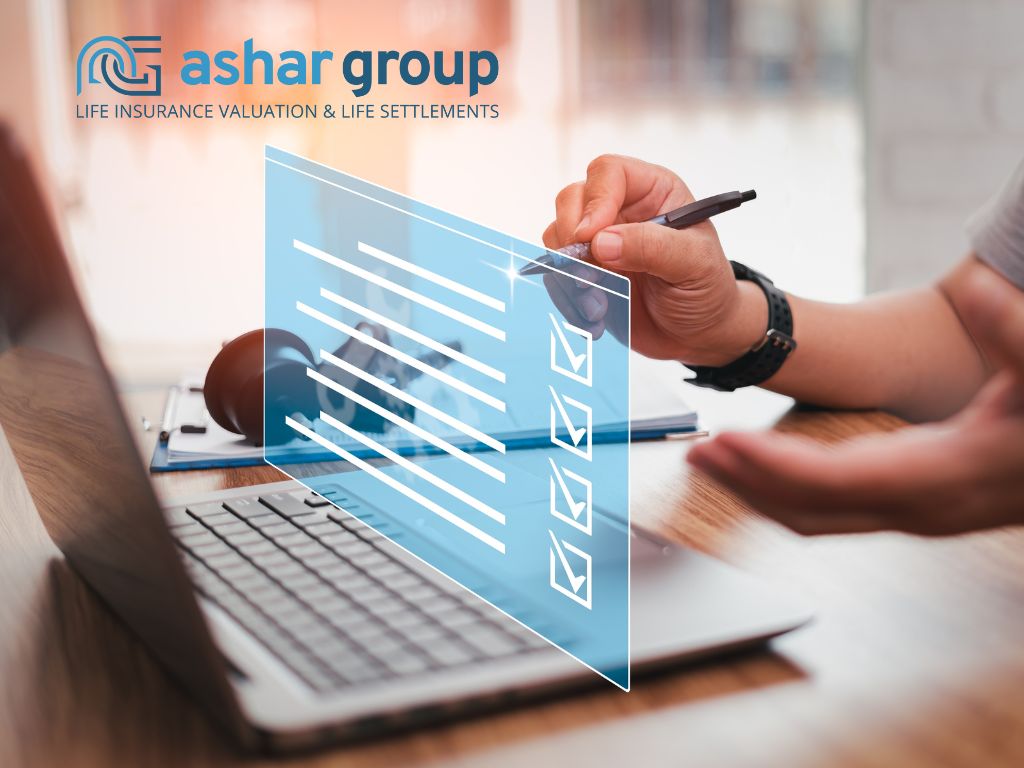 Ashar Group has created a special checklist for tax season that helps you conduct a new and timely discussion that strengthens your current relationships and opens the door to new ones.
Most tax practitioners are unaware that existing life insurance policies can provide a value significantly higher than the cash surrender value offered by the issuing insurance carrier.
What happens to all those policies that were put in place to protect families and businesses? They are lapsed or surrendered. Most of those policies are dropped by senior clients in financial transition. The reasons are many. Their policy may no longer be needed for estate tax planning, they are outliving their coverage, the policy is too expensive to maintain, a business owner is retiring, or they are going through bankruptcy proceedings or divorce proceedings. Often, they simply want to apply any cash they can obtain from the policy and use that cash - and the ongoing premiums they have been paying - to other aspects of their financial plan. They may need extra cash for medical or caregiving expenses, donate money to charity, or simply maintain their standard of living during retirement. Furthermore, many tax advisors and consumers are unaware of the additional value that can be obtained through a life settlement.
What can tax professionals and financial advisors do to help?
It's simple, all you must do is be in the right place at the right time before your client decides to lapse or surrender an existing life insurance policy. That's where our Tax Planning Checklist for Existing Life Insurance comes in. Tax season is the perfect time to reach out to your clients and tax professionals and ask them the questions on the tax planning checklist. This creates awareness about options that are available that could have a significant impact on decisions that they make when considering dropping their existing life insurance coverage.
We'll be at Finseca in D.C.
Please stop by the Ashar Group booth #201 to get access to the Tax Season Checklist and options to co-brand this checklist.