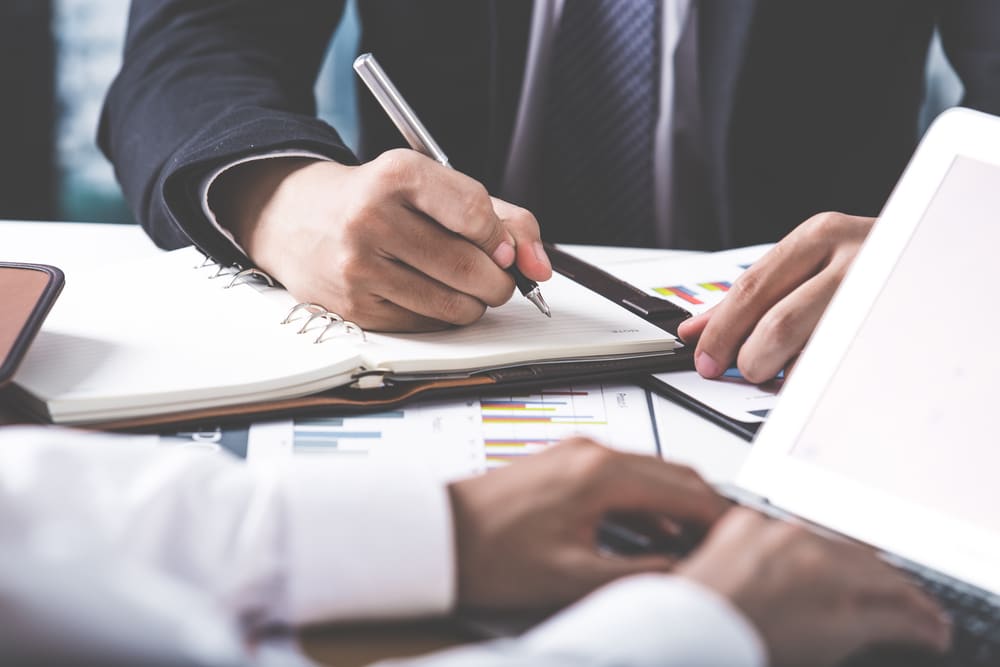 Audits of financial advisors are increasing and show no signs of abating. Amidst enhanced scrutiny, financial advisors should work with partners that are well-versed in the regulatory and compliance complexities facing today's fiduciaries. Ashar Group has in-house experts that focus on compliance in the life settlement space to protect both the client and advisor.
Over the past year, the number of registered investment advisors grew by nearly 5 percent. The number of assets they managed increased to about $84 trillion, with more than 3,700 advisors managing over $1 billion in assets. With this growth has come a rising number of examinations.
In the 2018 fiscal year, the Office of Compliance Inspections and Examinations (OCIE) of the U.S. Securities and Exchange Commission (SEC) completed over 3,150 examinations. This is a 10 percent increase over the 2017 fiscal year. Additionally, examinations of SEC-registered investment advisors increased to 17 percent of all registered advisors — up from 15 percent in 2017.
Examinations of investment companies also rose by approximately 45 percent. The OCIE completed more than 300 inspections of broker-dealers and actively supervised the Financial Industry Regulatory Authority (FINRA) and other regulated entities. By leveraging technology and data analytics, along with human capital, the OCIE is able to identify which firms to review and how often. Additionally, they are adding and refining the tools and applications it deploys to more effectively identify firms that may present a heightened risk of non-compliant activities.
What Financial Advisors Should Know
The OCIE prioritizes the protection of seniors and those saving for retirement. In examinations of senior financial advisors, the OCIE will continue to review the services and products offered to this client demographic. These examinations will focus on compliance programs of investment advisors, the appropriateness of investment recommendations to seniors, and the supervision by firms of their employees and independent representatives.
For financial advisors who work with senior clients, having a solid grasp of regulatory best interests and working with partners who have a proven track record of compliance are great ways to avoid potential reputational risk. This is especially important when it comes to navigating life settlements or the sale of other assets that financial advisors may not have much experience.
Why It's Essential to Work with a Life Settlement Broker
Using a life settlement broker serves clients' best interests in that a broker represents the seller in the life settlement transaction. Life settlements are highly regulated for the protection of the policyholder. Failing to uncover value that significantly exceeds the cash surrender values, for example, can lead to reputational risk for fiduciaries.
To limit regulatory and reputational risk in the life settlement marketplace, financial advisors and fiduciaries should take the following steps:
Evaluate the client's overall financial goals to determine if a life settlement is a desirable alternative to surrendering or lapsing the policy.
Analyze the client's probability of receiving an offer for their policy in the life settlement market by using our Policy Value Quiz.
Select a highly regarded and nationally licensed brokerage firm with established relationships, such as Ashar Group.
At Ashar Group, we make it easy for fiduciaries to navigate the evolving life settlement marketplace. After all, we've built our name and reputation by becoming a trusted partner for helping financial advisors and other fiduciaries navigate the life settlement process on behalf of their senior clients.
Ashar Group is a nationally licensed, independent resource for financial professionals and fiduciaries, helping them unlock the value of existing life insurance assets for their clients who no longer need or want their life insurance policy. We do not sell insurance or offer financial planning services, but we're here to help your clients confidently take the next step towards a secure future. We invite you to contact us today to learn more about how we can support your business and your client's well-being.