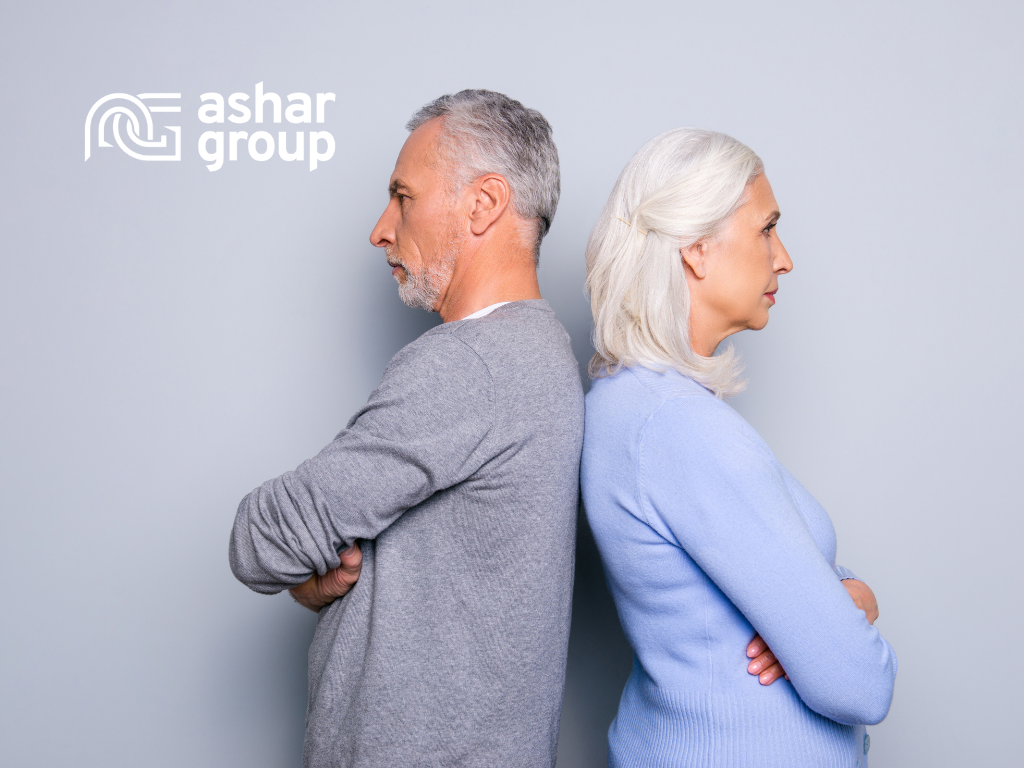 Divorce rates are on the rise - but not among younger couples, as one might expect. Instead, the increase is among couples who are ages 50 and older. According to the US Census Bureau, divorce rates among adults ages 55 to 64 are about 43% and have increased since the 1990s.
While divorce at any age is a complicated and emotional process, divorcing when you're over the age of 50 has some bleaker financial consequences than it might for a 25- or 30-year-old. That's because divorce almost always has a negative effect on a person's lifetime financial state. If you're close to retirement when you divorce, there's much less time to recover.
There are a couple of reasons for this. Women are more financially independent, which allows them to divorce without facing as stark of a financial picture as they once did. Additionally, as longevity increases, the overall length of marriage is longer. This on its own puts couples at a higher risk for divorce. Here are a few things to consider if you're among one of the many adults getting divorced after age 50.
Retirement accounts are usually considered marital property.
Preparing for retirement takes decades of planning and saving by contributing to a 401(k) or IRA. In most states, funds that you contributed to a retirement account over the course of your marriage are considered property and assets. This means that when you divorce, that money gets split between the two of you.
What was once enough to cover a single mortgage and utilities for a single household, might not be enough now that it must cover two separate households. The implications of this are profound, including the possibility of delaying retirement a few years or working part-time while retired.
Does keeping the house make sense?
During a divorce when the house is nearly or fully paid off, is keeping the house the right decision for either party? The house has a value, which means that your ex-spouse will receive some property equal to that value, and it might be retirement or savings accounts, future payments until that amount is met, or a life insurance policy.
In addition, a home comes with considerable costs that might stretch your already reduced retirement savings beyond their limit. Such as repairs, homeowner's insurance, and more.
Alimony is typically granted if the marriage has been a long one.
When marriages last a specific length of time, you can expect a form of alimony or spousal support to come into play. Divorces that end shorter marriages often include some kind of payment for a short time to assist the less well-off spouse in recovering.
Separating from your spouse can wreak havoc on not only your emotional life but your financial one as well. If you are going through this difficult event, thinking about money is probably the last thing you want to do - however, if you don't, you could find yourself in a highly precarious financial situation once the divorce is final.
If you retain ownership of a life insurance policy during divorce negotiations that has become unnecessary, or a burden, you may want to consider a life settlement. Selling your policy for an amount greater than the cash surrender value can provide a significant liquidity event allowing you to bridge the gap in earnings.
Life settlements are an underutilized option that can be very helpful for seniors in certain circumstances. To learn more, read more about how this option can be beneficial for policy owners, or contact us today.