get a secondary opinion®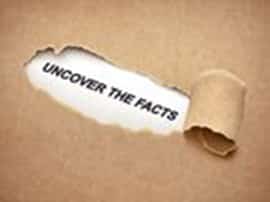 Life insurance policy owners receive information from the insurance carrier about various policy values such as accumulated value, cash surrender value, guaranteed values, non-guaranteed values, loan value, face amount, and so on. One value that they don't get from their insurance carrier is fair market value (FMV). For the two most frequently settled life policies, term insurance and universal life insurance with little or no cash value, that FMV can be a life changer for your client. On average, policy owners who sell their polices on the secondary market receive 8 times more value than if they had simply surrendered the policy back to the insurance carrier for cash surrender value. (2010 Government Accountability Office, GAO)
Deal or no deal? An offer that represents fair market value is the only deal your client should accept. However, successfully completing a life settlement and obtaining FMV for your client can be a very elusive pursuit if you don't follow life settlement best practices. It is essential to use an experienced, independent, and unbiased life settlement brokerage firm to design your case and drive value in the auction process. With other players in the life settlement market, such as a provider and/or a buyer, this all important auction process on behalf of your client does not take place. That's because providers and buyers have a fiduciary duty to the fund they represent, not to your client! It would be a huge mistake for a planner or fiduciary to unknowingly use a provider which would shortchange the client and could potentially lead to a malpractice allegation when it's discovered that the policy was not put out for competitive bids from multiple institutional buyers.
As a planner or fiduciary it pays to complete your due diligence to make sure you are using a broker that represents you and your client. Here's what can happen if you don't: We recently helped a planner who had negotiated a bid for his client of $67,000 from a "settlement firm" that he assumed was getting bids on his clients 1.5 million dollar life insurance policy. Unfortunately, that firm was only trying to get the best deal for their fund. Thankfully, this "Deal" was not consummated. That's because the advisor attended an insurance conference while this "negotiation" was going on and learned about life settlement best practices and due diligence. Upon returning home he contacted our firm and we took over the case and were able redesign the case and create a competitive auction process that drove the offer up to $248,000 for the same policy that had been offered only $67,000 from a firm that was acting in the capacity of fiduciary to the fund. Without a broker involved, the client would have accepted the $67,000 deal only because it was much greater than the cash surrender value and he didn't know any better. Use a broker to make sure the deal is a good deal representing fair market value.
For additional information on how to complete your due diligence, please refer to one of our previous articles "Life Settlements: Fiduciaries Demand Fair Market Value and Aren't Fooled by "Fair Value".
If you think it would be prudent for your client to consider alternatives like the secondary market, talk to a secondary market specialist. You can also go to https://ashargroup.com/policy-value-questionnaire/ to take the first steps in determining if a policy may qualify for a life settlement. It only takes a minute, and it could help save your clients thousands.