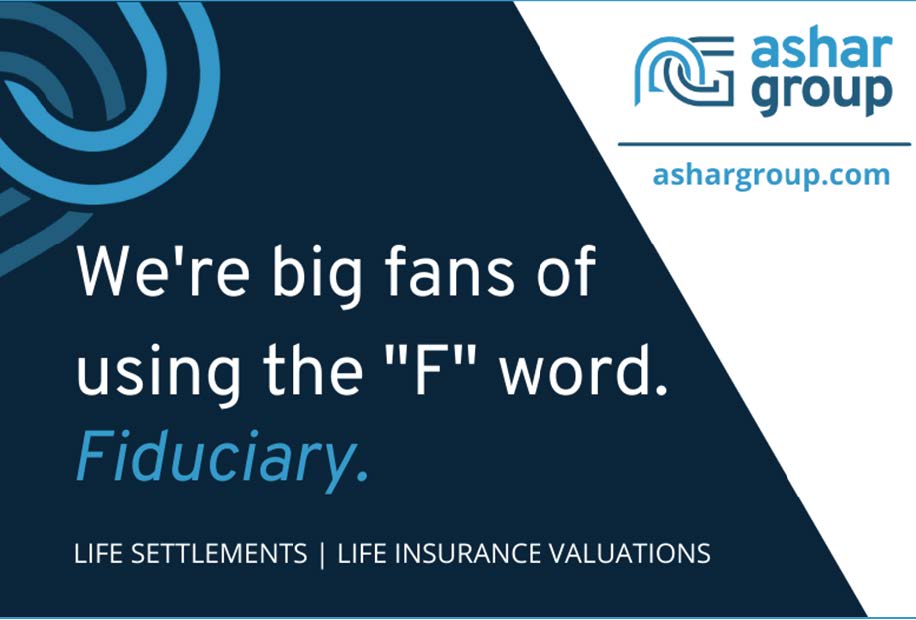 Why is Fiduciary Representation Important?
The only way an advisor can ensure their clients get an accurate valuation of their existing life insurance policy (and the best value if a life settlement option is chosen), is by partnering with a life settlement resource that has a fiduciary duty to protect the best interests of the policy owner/seller.
For even the most knowledgeable fiduciaries and financial professionals, it can be difficult to determine who is representing your client. Here's some information to help complete your due diligence when selecting a life settlement partner.
Brokers vs. Providers
Licensed life settlement brokers are fiduciaries to the policy owner. Their sole responsibility is to represent the policy owner in the life settlement transaction and obtain the best possible offers based on the client's situation and needs.
Providers are licensed to represent the investors. The secondary market for life insurance would not exist without providers who are licensed to purchase policies on behalf of institutional investors around the world. Institutional investors come and go as funds become available, and the licensed provider's responsibility is to get these investors the best deal.
Direct-to-consumer buyers have an obligation to the institutional investors who purchase the existing life insurance policies, and their primary goal is to obtain the highest rate of return for the purchase.
Not All Brokers are Created Equal
Only a broker who does not have an interest in companies purchasing policies can be considered an independent resource acting solely in the best interest of the policy owner.
Any individual who holds a life insurance license in their state can pay a fee and apply to be a life settlement broker in that state. An overwhelming majority of life settlement resources acting as brokers are only licensed in one state. Because national licensing is expensive and time-consuming, these entities sometimes "borrow" licenses from other sources to complete transactions in other states. Some life settlement resources are only lead generation companies – meaning they aren't licensed to facilitate the transaction at all. They simply gather your clients' information and sell it to licensed sources.
A nationally licensed life settlement fiduciary plays a vital role in protecting your client's data, ensuring the best offers from reputable institutional buyers, and keeping track of all compliance and regulatory requirements.
Due Diligence: Selecting the Right Life Settlement Resource
Do they purchase policies for their own funds or for any other life settlement resource?
Do they have an ownership interest in any entity that purchases policies for the secondary or tertiary market?
Do they sell products or provide financial advice that puts them in direct competition with you?
Are they a licensed fiduciary to the policy owner or the buyer?
Do they hold a transparent competitive auction that guarantees the best offers?
Have they ever sold policies to individual investors?
Ashar Group is a nationally licensed life settlement broker that acts as a fiduciary to protect the best interests of policy owners in the life settlement process by creating a competitive auction to deliver the best value to the seller. Ashar Group is an independent seller's representative and does not sell life insurance, management assets, or purchase policies. Find out how we're different or contact us today.
Request a Webinar
Ashar Group has created a virtual knowledge base to provide fiduciaries, financial professionals, and strategic partners the ability to stay current on the life settlement market and educate them on the importance of treating life insurance as an asset.