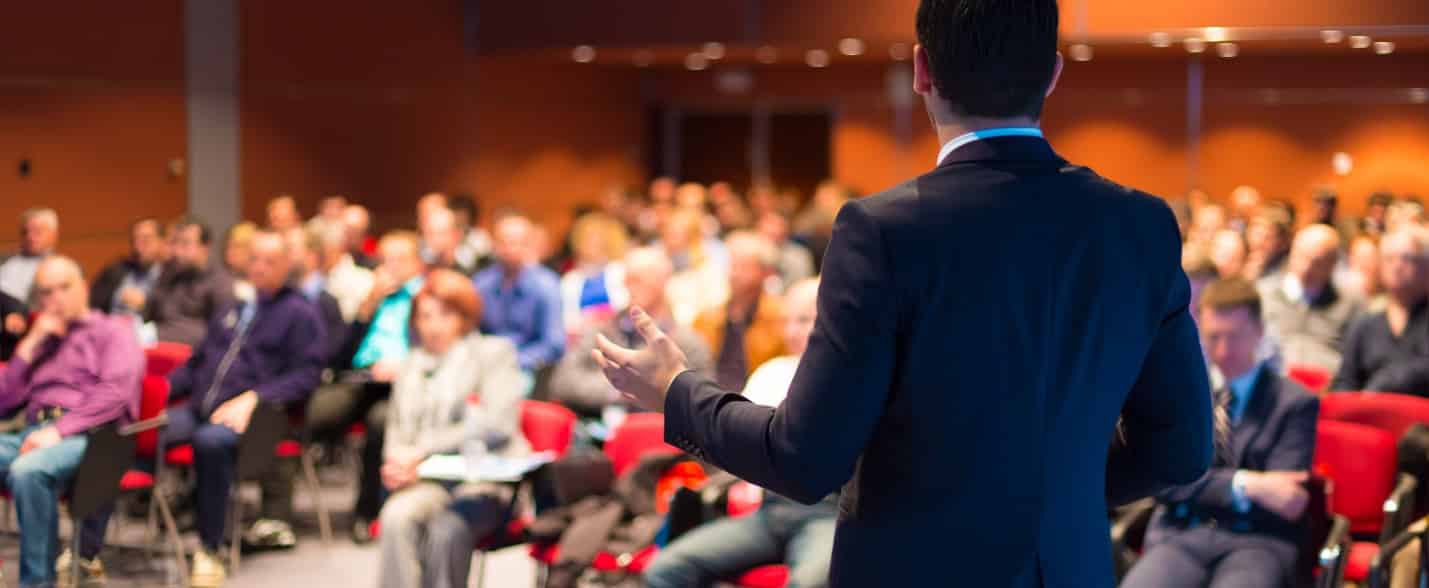 When it comes to great websites to spend a few minutes—or hours—on, you can't do better than TED.com. With thousands of TED Talks all free to watch, the site gives you the ability to learn about the future of robotics, how people with autism see the world differently, how body language shapes our destiny, and much, much more.
So it stands to reason that there are plenty of TED Talks that can help out those of us in the financial world—maybe even help you become a financial superman. Here are six excellent TED Talks for financial planners and advisors.
Saving for Tomorrow, Tomorrow, Shlomo Benartzi
If you're working with clients who are focused on saving for retirement, this talk is a great resource for both you and them. Benartzi is an economist who studies behavioral finance, and the developer behind the Save More Tomorrow program that helps employees increase their retirement savings over time. The talk is filled with interesting statistics and hard data showing how behavioral finance can help people overcome their financial issues—a potentially helpful topic for advisors.
The Happy Secret to Better Work, Shawn Achor
Did you know that a happy brain is 31 percent more productive than a negative, even a neutral brain? Shawn Achor, who studies "positive outliers," or people who are way above average, has found that the way we've been thinking about success is backward. Success doesn't breed happiness—happiness breeds success. This can have major effects both personally and in the workplace, changing the way we approach our careers and how we motivate our employees.
The Key to Success? Grit, Angela Lee Duckworth
This is a nice short one—just over 6 minutes. Duckworth is a former consultant who left that high-pressure job for another high-pressure job: teaching math to New York City students. During her teaching career, she became interested in why certain students performed better than others—it wasn't all IQ. Then she went to graduate school to become a psychologist, and started researching this question formally. She found that a certain quality, grit—"having passion and perseverance for very long-term goals," as she defines it—was the common predictor among high-performing individuals, and she explains that theory in this talk.
Why We Have Too Few Women Leaders, Sheryl Sandberg
This is a must-watch for several reasons, not least of which is that Sandberg is the COO of one of the highest-performing companies out there: Facebook. The biggest reason to watch this talk, however, is that it was this talk that inspired Sandberg's best-selling book, Lean In: Women, Work, and the Will to Lead. In this talk, Sandberg discusses the dearth of women in C-suite positions, and offers practical, meaningful advice to those women who aspire to have both a fulfilling career and family life.
The Power of Believing You Can Improve, Carol Dweck
A pioneering proponent of the "growth mindset," or the idea that we can grow our brain's capabilities, Dweck studies motivation and why certain people succeed while others don't. In this talk, she discusses her early years researching the growth mindset and the power it has to spur us to future happiness, success, and fulfillment. And parents: There's also some great parenting advice in here on how to praise wisely.
What Makes Us Feel Good About Our Work? Dan Ariely
Dan Ariely is a behavioral economist who's interested in the importance of meaning when it comes to making people motivated about their work. He's conducted several experiments to find out just how important it is—there are some interesting anecdotes about Bionicles and a certain software company in Seattle which will remain unnamed. What Ariely has found is that we don't derive meaning purely from feeling joy or happiness, but from being challenged while working toward a measurable goal. If you can combine the lessons from this talk with the ones from Achor's, "The Happy Secret to Better Work," you might just become the ultimate employer.
We hope these TED Talks give you something useful, inspiring, or simply interesting to apply to your own lives. If we at Ashar can help make you or one of your clients happier by helping you through the life settlement process, let us know! Contact us any time.