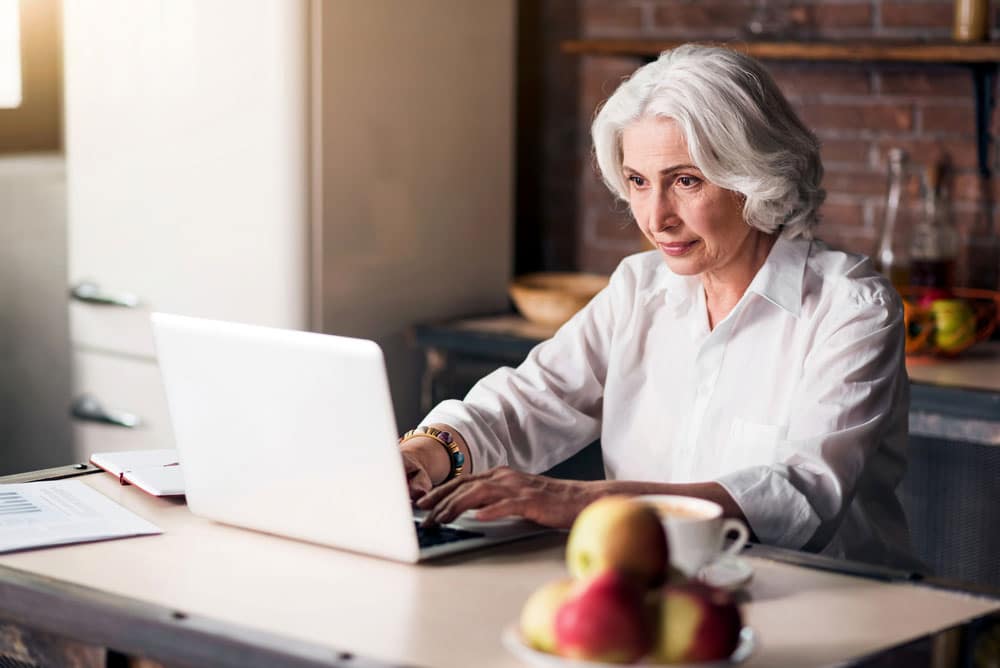 Every year, thousands of senior citizens fall victim to identity theft. The Federal Trade Commission reports that senior citizens are "disproportionately affected by fraud," and many identity thieves specifically target older Americans, using Medicare or Medicaid as a way to illicitly gather information about their victims.
There are many reasons why seniors may be susceptible to identity theft. In comparison to younger generations, seniors usually have more funds in the bank and are therefore more profitable targets. Senior citizens also tend to check their credit reports less frequently than younger individuals. Common reasons for checking one's credit, such as taking out a loan, don't typically apply to the majority of senior citizens.
No matter what your age, the following recommendations can help keep your personal information safe and secure.
Use strong passwords
Passwords should be unique and easy for you to recall. You don't, however, want to create a password that someone else could easily guess. Steer clear from passwords that might offer clues to your identity or other forms of personal information, such as your last name and date of birth.
A strong password is a lengthy one; it should have a minimum of twelve characters. A password that contains both upper and lowercase letters, numbers, and symbols, is a strong preventative against identity theft.
It's important to use different passwords for different websites and/or bank accounts. This way, if an unscrupulous person gains access to one of these passwords, they won't be able to use it to gain access to other websites or accounts in which your account information may be stored. By using the same password for all your accounts, you're running the risk of providing an identity thief a "master key," increasing the chances that the security of not just one but multiple accounts could be breached.
Be cautious of unknown email addresses and callers
Fraudulent telemarketing and phone call scams are one of the most common schemes aimed at seniors. If an unknown caller asks for your bank account information, credit card number, social security number, or any other personal information, end the conversation immediately. Even if the caller claims to be from your bank, the IRS, a company you are familiar with or have worked with, you should never disclose your personal or financial information. Instead, contact the company in question and determine if the call was sanctioned.
You should also avoid giving out any personal or financial information over email, even if you recognize the sender. Do not click on the links in unknown emails; doing so can lead to phishing or unintentionally downloading a computer virus.
Shred unneeded documents
Even expired driver licenses can be abused. Canceled checks, tax-related documents, credit card statements and receipts, bank statements and anything else that contains personal information should be destroyed or kept in a locked safe.
Monitor bank accounts & carefully review monthly statements
You should commit to reviewing your monthly bank statements. Many banks and credit card companies provide users with free alerts regarding suspicious account activity. Eversafe.com is an affordable option to protect you against identity theft.
Check your credit
Even if you aren't planning to take out a loan for a home, car, or college, it's vital to consistently check your credit reports for any inaccuracies. The Fair Credit Reporting Act (FCRA) mandates that Equifax, Experian, and TransUnion each provide you with a free credit report every twelve months. If you have not done so already this year, request these three copies of your credit report.
A great practice is to pull a report from either Equifax, Experian, or TransUnion every four months to monitor your credit report year-round. By checking your credit report every four months, you can better monitor any changes in your score than by checking it only once a year.
At Ashar Group, we play a role in helping financial advisors secure their client's financial futures. As a nationally licensed, independent resource for financial professionals and fiduciaries, we help advisors unlock the value of existing life insurance assets for their clients who no longer need or want their life insurance policy. Feel free to contact us today.