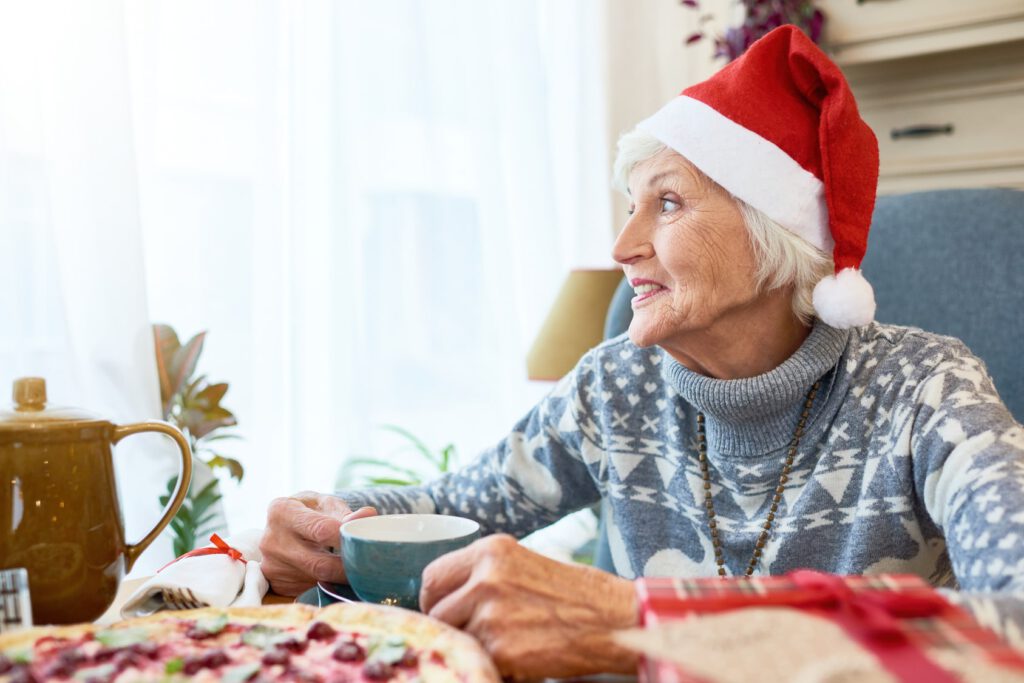 Let's be honest: no one wants to spend the holidays in a long-term care facility. It doesn't matter how wonderful the staff is or how home-like they strive to make the facility feel. The holidays are simply difficult when a loved one isn't able to be at home - there's just no way around it.
However, that doesn't mean that you can't make the holidays brighter for members of your family who aren't able to celebrate at home. Here are a few tips for bringing holiday cheer to your loved one's long-term care facility.
Bring the celebration to them
Depending on the rules at the facility where your loved one lives, you may be able to bring the holiday celebration to them! That can go as far as bringing in a Christmas tree (fake is probably best), stockings, and presents, if the staff will allow it.
If your family is planning a celebration at home, devote part of the day to visiting with your loved one. Most long-term care staff want to do what they can to make their residents happy, so don't be afraid to call and ask what might be possible.
If you have a large group who won't fit into your loved one's room, see if there's a community room or other space where you can all get together. You may even be able to bring in food from home, and share it with your loved one and other residents.
Share a talent, hobby, or other activity with the residents during the holiday season
If you've got a talent or special interest, like playing an instrument, or crafting holiday wreaths, talk with facility staff to see if there's a way you can share it with your loved one and the other residents.
Maybe you could perform a small holiday-themed concert. You could lead a holiday craft workshop, or a painting class - the possibilities are endless. Once you start volunteering your time and talents, you may not want to stop!
Be sensitive to your loved one's needs and desires
Some seniors, especially those suffering from dementia or Alzheimer's, may not want a big celebration. For some people with memory loss, environmental changes can be disconcerting, so changing their room by bringing in bright decorations may not be the best choice.
At the same time, since many people with certain types of dementia and Alzheimer's remember things from long ago quite well, bringing in old, traditional decorations that your family has used for years could help your loved one remember happy holidays of years past.
If you see your loved one frequently, you'll know what they'll like best. If not, you should talk with their doctor to get some recommendations for what would be suitable.
Ask if your loved one can make a special visit home
Even if you think the answer will be no, it never hurts to ask whether your loved one can spend a day at home for the holidays. People's conditions change - and sometimes for the better. There may be years when coming home for a day or two is possible, with the right precautions in place.
Making the holidays merry for family and loved ones in long-term care can make the season a bit more complicated, but it's always worth it. Maintaining that connection can do a world of good - not just for your loved one, but for you and your family, too.
For more on navigating life with a loved one in long-term care, read "3 More Ways to Pay for Long-Term Care."