get a secondary opinion®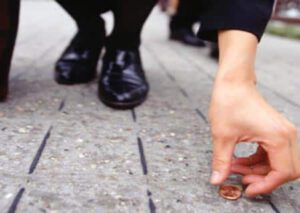 Every year a staggering number of senior life policy owners lapse or surrender their unneeded or underperforming life insurance policies without first checking for fair market value. A 1911 Supreme Court Decision, Grigsby v. Russell viewed life insurance as private property whose owner has all of the rights and privileges possessed by other forms of property. The owner has the right to assign or sell the policy. Unfortunately, most senior policy owners are not aware of the benefits of the life settlement market. According to the Insurance Studies Institute, 90% of seniors who lapsed a life insurance policy would have considered a life settlement had they been aware of the possibility.
Think about it:
• Would anybody throw a lottery ticket in the garbage without first checking to see if it had any value?
No! They would check for value first.
• Would you sell your house to a stranger who knocked on your door and offered you more than you thought it was worth?
No! You would get your house appraised to find out if it was worth more.
• Would you abandon your life insurance policy without first checking for fair market value?
Unfortunately, for most people, the answer would be YES! And ………….
when there is a FIDUCIARY involved, then that would definitely be a No No!
Under the right circumstances, uncovering the fair market value of a life insurance policy can be a game changer and provide a significant amount of "found money".