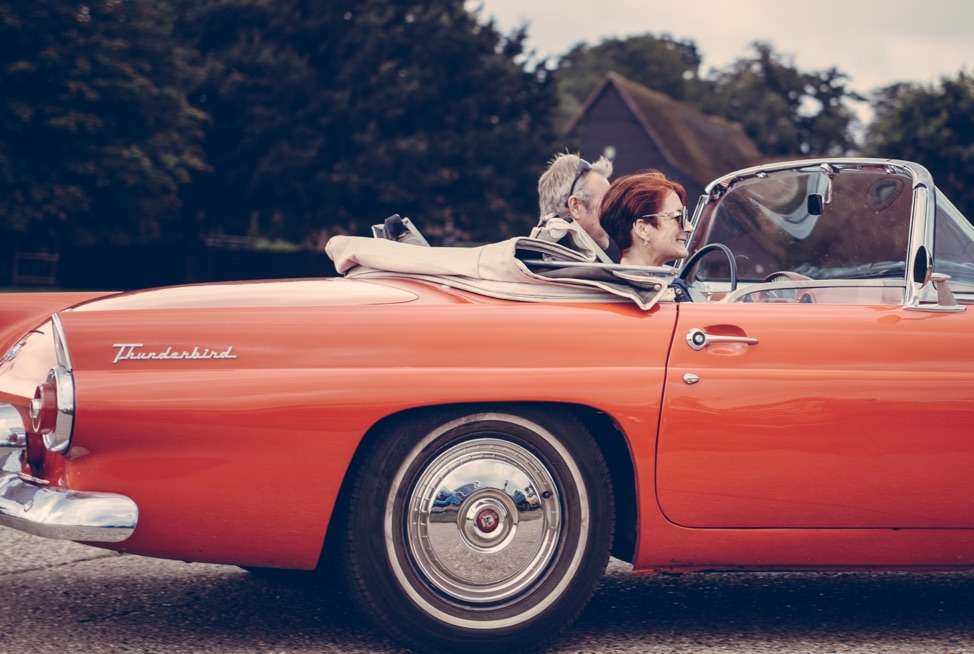 As a senior approaching retirement, you've probably been thinking about life away from work. You may envision a future filled with happy moments, spending more time with family and friends, or traveling or playing golf — and now is the time to develop a plan to help those dreams become reality.
According to a recent survey, there's a significant gap between what preretirement Americans would like to do with their retirement budgets and what they think they'll actually be able to accomplish. For example, about 25 percent of respondents want to spend 21 to 40 percent of their retirement budgets on travel, yet only 13 percent believe they will meet that goal. It's never too early to plan for your post-full-time work years by reevaluating your retirement finances and downsizing as appropriate to meet your living and lifestyle needs.
Here are some downsizing tips.
Discuss your finances with your spouse or partner. Make sure you and your spouse or partner are on the same page when it comes to expenses, saving, and investing.
Decide where you want to go! Now that you and your partner have come to an agreement regarding finances, choose your new home sweet home. There are a lot of things to consider when picking a place. Do you want to be close to, or even live with, family? Do you want a small home or a condominium? Do you want to enjoy the benefits of a retirement community? Whether your goal is oriented around location, lifestyle, or people, you'll need to consider your options and make a decision to move forward with the next steps.
Choose when to downsize. Downsizing early in retirement could save money in mortgage payments and other related expenses such as utilities and real estate taxes. Also, moving to a smaller property that requires less upkeep — when you're younger — may be less stressful physically. On the other hand, timing your downsizing plans to take advantage of a stronger real estate market could help sell your current home at a better price, or maybe you want to wait for the last child to leave college before you move somewhere else.
Begin the de-cluttering and downsizing process. If you plan to move, first examine the rooms within your home such as the living room, bedroom, dining area and kitchen; these rooms tend to have the bulkiest objects and feature the items used regularly. Also, pieces that hold high sentimental value are often found in these rooms. When deciding what to take on the move, it's essential to know the measurements of the new living space to determine which items to include in the "take with" list; there may not be room for some things. Separate items in five piles — those to keep, pass along to family, donate, sell and throw away. Next, turn to areas like bathrooms, garages, attics, basements, and sheds. And pack your patience. This can be a long, challenging process requiring perseverance by all involved.
Start working with a financial advisor. Financial advisors can work with you to help monitor your portfolio, recommend investments, and generally help you stay on track. The AARP retirement calendar can also help you assess your needs on a personalized level.
Evaluate your existing life insurance. If you own a life insurance policy, you likely put it in place to protect your family in the event of your passing. Because life insurance premiums rise over time and with increased longevity, a significant amount of your retirement savings are being used to maintain this coverage. Does the need still exist?
You might find that your financial needs would be best served by a life settlement, a process that allows you to unlock the value of a life insurance policy you no longer need and receive a lump sum of cash that is greater than the surrender value of the policy. In summary, a life settlement can turn unnecessary costs into a source of available funds, enhancing a family's quality of life and easing financial stress. You can use life settlement proceeds as you wish — to make charitable donations, add to your retirement funds, take a trip around the world, pay for long-term care, or fund a lifelong dream.
For more information on how the life settlement process works, and whether it is an option for you, give us a call or take our 7-question policy value quiz. Our team of experts is dedicated to asking and answering the crucial questions that will help you make informed decisions. Though a life settlement isn't right for everyone, Ashar Group can be part of the process of determining whether it makes sense for your situation.