lump sum
Do your clients need a vehicle to help fund retirement, healthcare needs, or lifestyle requirements? Have you considered a cash settlement on their behalf?
With Ashar's Lump Sum Settlement Solution, the most trusted authority in the Secondary Market offers a clear and simple path for you and your client.  This powerful option for clients enables a policy owner to sell an unneeded life insurance policy on the Secondary Market for more than the policy's cash value.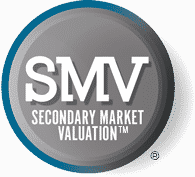 By unlocking the value of the policy, advisors can initiate many targeted planning strategies with their client.
Is your client's policy appropriate for a Lump Sum Settlement Solution?  Take the Policy Value Quiz to find out.
Click Here to read how a Lump Sum Settlement Solution eased the strain of a client and their family at a time of need.