consulting services
Supporting clients across the United States, Ashar's leadership team offers confidential consulting to help clients identify, understand and overcome the challenges of the secondary market and to capitalize on the many opportunities in this emerging industry.
Widely viewed as leading authorities, Ashar's leadership team is invited to speak at numerous industry events, national conferences and educational forums for financial advisors, trustees, attorneys and the capital markets.  They are a trusted resource and consultants to a host of organizations, and are generally considered the trusted voice and industry pioneers in the space.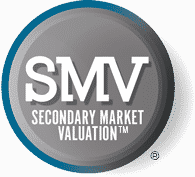 With over 15 years of experience as a front-lines expert on trends, industry dynamics and the operational and technical details of this emerging sector, Ashar provides consulting on the following areas of the secondary market sector:
Consultative and Back-Office Services
Life Settlement Contract Closing Assistance
Policy and Tertiary Portfolio Valuation & Premium Monitoring
Medical and Life Expectancy Monitoring and Analysis
Death Claim Processing
more about our consulting services
For more information on how Ashar's experience can become an asset to your organization, please contact us.